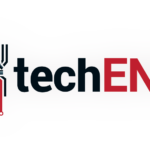 Zhongxing Telecommunication Equipment Corporation, better known as ZTE is a Chinese multinational telecommunications equipment and systems company based in Shenzhen, China. This company has decided to fight a battle in Europe with New York based company Vringo and its subsidiaries. Vringo a list of standard-essential patents. ZTE argues that the firm is preventing fair competition by not licensing the patents on appropriate and fair terms.
The Chinese company has filed an antitrust complaint against Vringo  who owns standard  essential patents (SEPs) in the telecommunications industry. Any firm that holds SEPs can only do so if it licenses its patents on non-discriminatory (FRAND) terms. Nevertheless, as we have seen so many times in the tech world, what is fair varies from one company to another.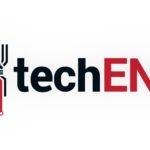 These two companies have been going at it for awhile with negotiation talks about FRAND terms starting back in 2012. Two years back, Vringo sued many companies in Europe for patent infringement by filing a suit in the United Kingdom's High Court. That's when it all started between Vringo and ZTE. Vringo has in fact sued ZTE on multiple occasions in various countries such as Germany, France, Netherlands, Brazil, Australia, Spain and India. The New York company has won some against the Chinese firm but there are some cases pending or have been appealed by ZTE. Just on Wednesday, a Court of Justice in Brazil upheld a preliminary injunction to stop ZTE from selling or importing any equipment that would violate the 3G, 4G and LTE infrastructure owned by Vringo.
However, ZTE has argued time and time again that it respects the intellectual property of other firms and have signed many global intellectual property agreements with companies such as Siemens and Microsoft. ZTE claims to have had the highest chunk of revenue from licensing expenses back in 2013.
Source: PCWorld