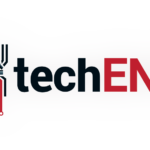 ZTE is following in the footsteps of XiaoMi with the launch of its brand new fitness tracker, the Grand Band.
This is the company's second smartband which looks a lot like the Nike+ FuelBand. It's equipped with a dot matrix LED screen which is similar with to the FuelBand. This is the same with the positioning of its sole button.
However, what makes the device different is the usage of an adjustable snap on strap instead of a fixed strap. The gadget measures a thickness of 14mm and is shower friendly. It sports all the usual features such as a pedometer with a distance and calorie counter as well as a smart alarm and a sleep monitor.
The best thing about the Grand Band is that it is compatible with all Bluetooth 4.0 devices which run on Android 4.3 and above as well as iOS devices.
The device will be launched first in China in August. Its pricing will expected to be around 800 yuan ($130 or RM 413) to about 1000 yuan ($160 or RM 508), making it a reasonable and affordable premium ZTE product.
However, whether it will beat out XiaoMi's fitness tracker, the Mi Band is still yet to be seen.
Source: ENGadget