Zebra Technologies is probably one of those companies which consumers rarely hear about. However, we probably interact with the company's solutions more often that you'd think. The company has solutions which have found their way into a lot of your everyday interactions from our trip to the Starbucks around the corner to grocery shopping and even to us buying stuff online. How exactly do they do this? Well, next time you scan your Starbucks card at the cashier, take a close look at the scanner – you're probably going to see Zebra.
Zebra Technologies started off as Data Specialties, Inc (DSI) back in 1969 and has since become one of the largest companies in their space. In fact, they probably have one of the most comprehensive portfolios when it comes barcode scanning, RFID and mobile computing technologies. They've grown from being a simple barcode producer to one of the largest corporations in the space. Just recently, Zebra Technologies acquired the enterprise business of Motorola Solutions. With this acquisition, the company also acquired a portion of Motorola Solution's Penang operations.
"Over the past 5 years, Zebra Penang has played the strategic role of being our Global Business Services Hub in Asia Pacific, which is why we have invested heavily in it. Through this, we have been able to attract and retain highly skilled talent within the state. Moving forward, we will continue to place emphasis on human capital in our Penang operations by constantly investing in the upskilling of our employees and offering knowledge-transfer opportunities. We are confident that both our employees and the people of Penang are on their way to becoming digital leaders.."

Ryan Goh, Vice President and General Manager, Zebra Technologies Asia Pacific
Since the acquisition in 2014, the company has been expanding its footprint in Bayan Lepas, Penang. The company's Malaysian workforce has grown from 100 people to 500 people and its space has grown from 36,000 square feet to 58,000 square feet. As a celebration of its 5th Anniversary of operations in Penang, Zebra Technologies launched its larger base in Bayan Lepas on 15 October 2019.
Choosing the Right Space for Expansion
Zebra Technologies decision to expand their footprint in Malaysia wasn't made on a whim. The company looked at the region and identified Penang as the most suited to their needs.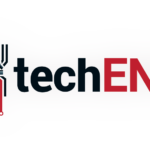 The company's Penang office serves the global and regional markets. The high adaptability of the talent pool in Malaysia has proven to be one of the main factors in Zebra's decision to expand their Malaysian footprint. In particular, Mr. Ryan Goh highlights that Penang's unique, diverse culture allowed Zebra technologies to serve multiple global markets. He highlighted that many Malaysians are adaptable and commonly speak more than one language. This allows their employees to be able to culturally adapt and communicate with their customers who span the world.
Not Simply About Barcodes, It's about Customer Driven Solution
Zebra Technologies isn't just about barcodes, scanning and mobile computing. The company prides itself in delivering "purpose driven solutions". So, what exactly does that mean when it comes to Zebra? It means going to the customer and identifying gaps and problems which their customers face. It is through their collaborative efforts that the company is able to deliver meaningful solution that make them the company they are now.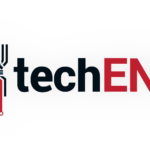 One of their many clients is TARGET, a large retail company, in the United States has benefited from the use of their ruggedized mobile computers. These computers have allowed retail assistants to address customer queries at the point of contact. These ruggedized mobile computers allow the retail assistants to check for items in stock if they aren't on shelves; allowing them to complete the transaction at the point of contact.
The company's solutions are not just in the front of house. Zebra Technologies has solutions that allow their customers to track stock and even their delivery trucks. Their solutions also allow their customers to optimise delivery by utilising as much space as possible in a single delivery.