YouTube is finally taking matters into their own hands after misinformation and hoax are passed on as facts. Worse still they have been spreading like wildfire from one social platform to the next. To combat this YouTube implemented a new feature to detect hoax related searches and then displays a fact check card regarding the issue.
Currently this feature will only be available to a selected number of people. For now, searches done in English and Hindi will have the card displayed stating if the controversial topic is true or false. Here is an example; when you search for "Virus in paracetamol" on YouTube, video listings of such videos will still be shown but a fact check card will be shown on the top of the list indicating that this topic is flagged as a hoax.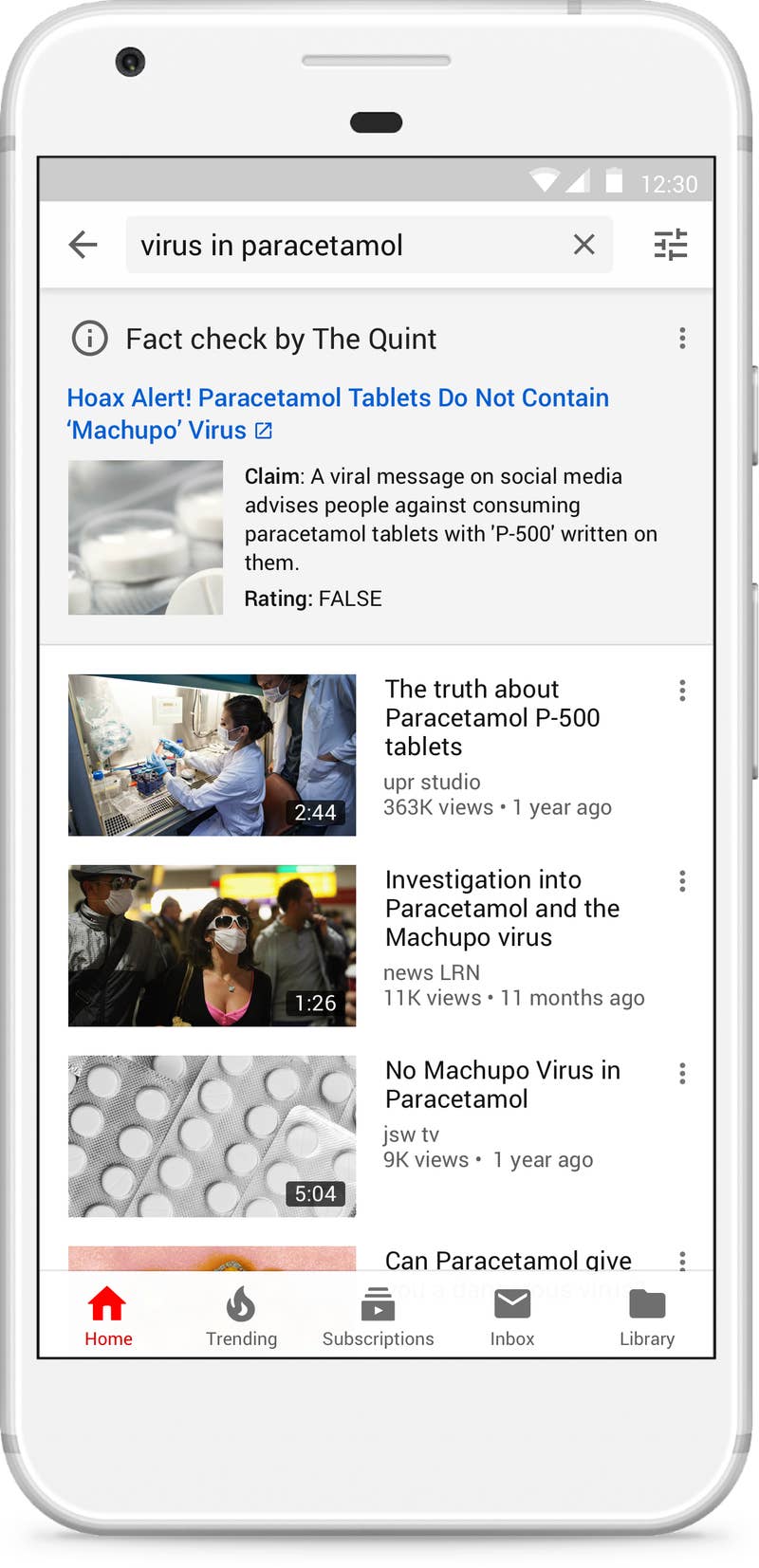 The fact check card also gives a brief explanation of the hoax on the things that has been going on regarding the hoax and the status of the hoax.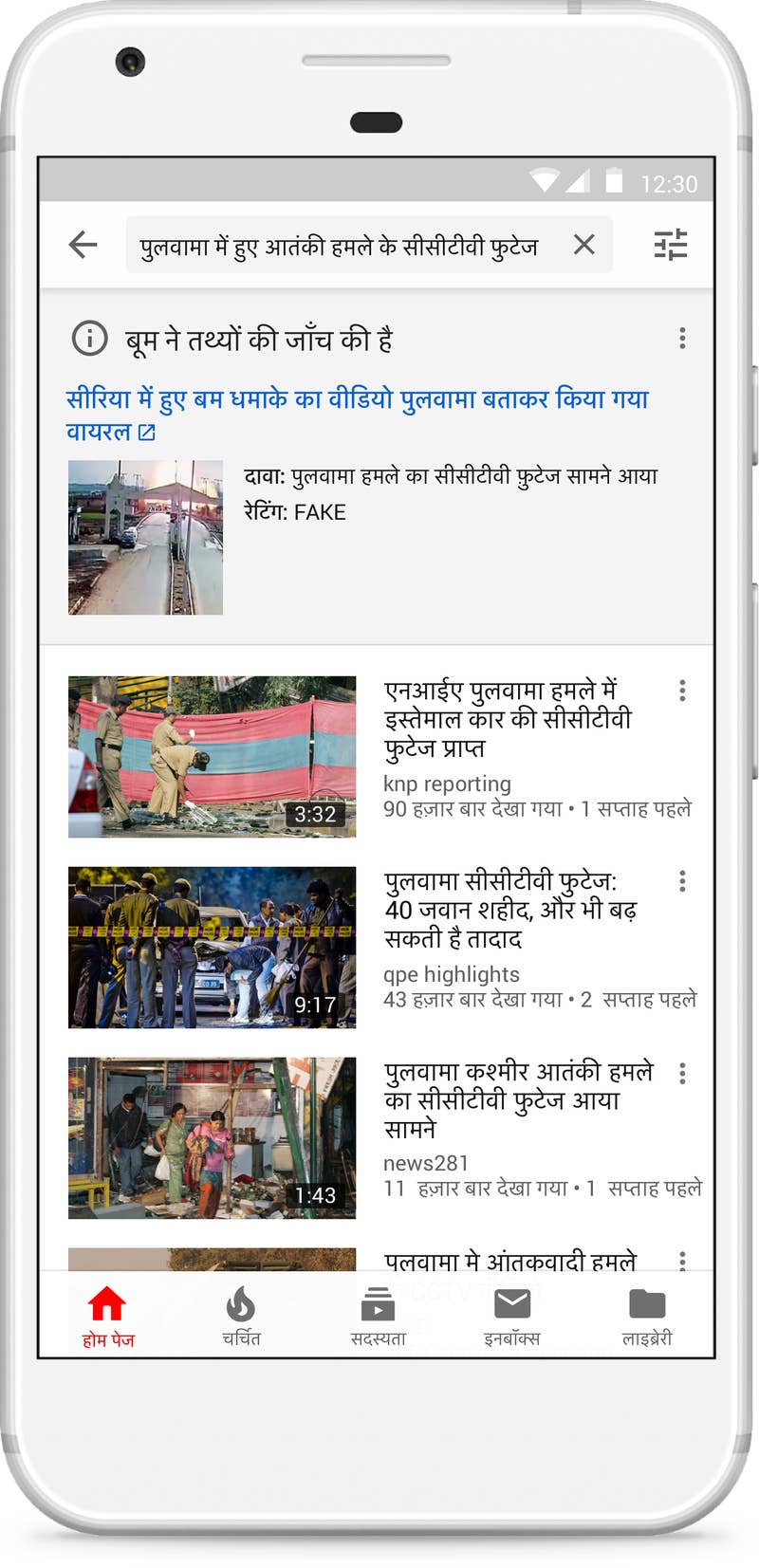 The second example is done in Hindi. This time the topic searched is "CCTV footage of the Pulwama terror attack". But in reality it is an old video of an bomb explosion in Syria.
Other than placing fact check cards, YouTube also has added links into controversial videos to relevant Wikipedia links for you to gain more information regarding the matter.  
Other than just implementing fact check cards that we tend to ignore, YouTube will also disable monetization for videos that promote false information and mislead viewers. There are plenty who exploit the uninformed in this age of limitless access to information. Some of these content creators also pose as a legitimate news source just to make their hoax seems even more believable. YouTube is also working with a dozen independent partners for their fact checking efforts.