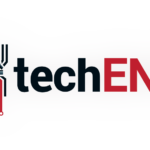 This morning Yes 4G invited our team to Majestic Hotel Kuala Lumpur for their exclusive launch of their new LTE plans and a new smartphone by Yes 4G as well. Greeted by a Porsche GT3 Cup racer parked up the main entrance we knew that this event will be stressing on their data speed. Walking into the hotel, we were greeted some more with decorations mimicking roads with potholes and roadblocks leading towards the event hall with Yes 4G branding and buntings all around with the "Double Double" moniker everywhere too. That made sense as we were greeted by twins all over. We're given a wrist band as well that basically lights up like in the feature image (actually, that is the wrist band given to me). It does nothing else; but hey, it looks cool in a dark room.
Enough talk about the reception though, moving on. The launch of the "Double Double" network started right away. Wondering about what "Double Double" means? We have you covered. the "Double Double" moniker in this case was addressed right away in the launch as a means of using the 4G LTE network together with the 4G Broadband provided with Yes 4G. At this point, some readers might think; "what is the difference? Are they not the same thing?" Not really, no. The technical difference of 4G LTE and broadband can be covered on another article, another day. The practical difference though, not much difference. Yes, they are used to access the internet. Yes, they are used to basically take advantage of data provided by your service provider. But no they are not the same.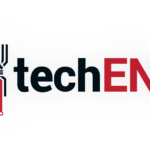 LTE and Broadband
The broadband spectrum in Yes 4G case is their early implimentation of the WiMax service that used to compete directly against the p1. Mostly used with laptops or tablets at home it is mostly an implementation of WiFi through a wireless modem. No SIM cards required, just an activation code and an account.
The LTE service or spectrum in the new implementation and service done by Yes 4G. Competition wise, this service will definitely get into the terms of other major TelCos in Malaysia. However, Yes 4G claims that their 4G LTE subcribers are subjected to the true LTE service compared to other TelCos. Why Yes claims this? This is because Yes is actually independently building their own network over Malaysia with no interference by the other networks. Meaning, they build their own communication towers; not normal communication towers, they are built specifically for LTE. They even claim that these towers are 5G ready; of course we would not know until 5G arrives. This differentiates them from the rest of the TelCos also with their VoLTE service. The only downside with this is that once you are out of Yes's 85% coverage in Malaysia, you lose 4G connectivity and your whole data service.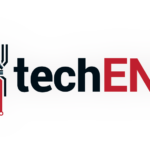 Yes 4G "Double Double" with Altitude
Those are the differences between the two spectrums. Today's launch brings the two together in one data plan that the company well, launched today. This "Double Double" data bucket will allow you to have access to 24GB of data every month with 16GB denominated for LTE while the other 8GB filling up the Broadband. You get a free smartphone too with this RM70/month plan. This brings us to the smartphone that is bundled with this plan, the brand new Yes 4G Altitude.
The Yes 4G Altitude will be a bundled device to come with the "Double Double" data price plan that is a full-fledged 4G VoLTE device. The handsome device will sport a Qualcomm Snapdragon 410 quad-core processor clocked at 1.0GHz capable of supporting 64-bit processing which helps the Android 5.1.1 Marshmallow run the device with its 1GB of RAM. Storage comes at a humble 8GB but expandable up 32GB via MicroSD slot. Out the back, underneath the plastic backplate is a 2300mAh replaceable lithium-ion battery. Wrapping the front side of the device is a 5-inch 720p HD IPS display. It will be  available in gold, white, and grey. This dual-SIM device will retail for MYR399 including 6% GST at any Yes Exclusive Retail partner or authorised dealers across Malaysia.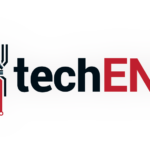 With this event also they highlighted that they are the currently the top service provider in Malaysia in terms of data speed. They also mentioned that they have halved the prices of data in Malaysia. Other than the "Double Double" data plan they also updated their pre-paid plans and prices with more data and lower prices. Press release and gallery after the break.
Source: Yes4G Youtube
It's "Double Double" Savings with New Yes 4G LTE Plans and Yes Altitude 4G LTE Smartphone

 4G brand commercially launches 4G LTE services, becomes Malaysia's first VoLTE service provider

 Customers now can enjoy double data of both Yes 4G LTE and 4G Broadband services in one price plan

 The Yes Altitude debuts as the most affordable 4G VoLTE smartphone in Malaysia
Kuala Lumpur, 30 June 2016 – Consumers across Malaysia can now experience blazing fast Internet data speeds as Yes commercially launched its 4G LTE services with an impressive 85% nationwide population coverage. The 4G brand under YTL Communications is also the first mobile operator in the country to introduce Voice-over-LTE (VoLTE) capability for high-definition, crystal clear calls. At the same time, the exclusive Yes Altitude was unveiled as the most affordable VoLTE smartphone in the Malaysian market, allowing more consumers to access high speed LTE internet with high-quality devices.
The Minister of Communications and Multimedia Malaysia YB Datuk Seri Panglima (Dr) Salleh Said Keruak officiated the launch of the all-new Yes 4G LTE network and Yes Altitude smartphone, along with YTL Corporation Berhad Chairman YBhg Tan Sri Dato Seri Panglima Yeoh Tiong Lay, YTL Corporation Berhad Managing Director YBhg Tan Sri Dato (Dr) Francis Yeoh Sock Ping, YTL Communications Executive Directors YBhg Dato' Yeoh Seok Hong and YBhg Yeoh Soo Keng, as well as Chief Executive Officer Wing K. Lee.
"We believe that our new 4G LTE network will dramatically change the landscape of mobile services throughout the country with our all-IP, high capacity 4G Internet service, which supports multi-activities at the same time such as downloading or streaming movies, making calls etc. while connected to our 4G LTE network," Tan Sri Dato' (Dr) Francis Yeoh said.
Tan Sri Dato' (Dr) Francis Yeoh added, "Over the past year, whilst building our LTE network, we have been working with the best of best in the industries such as Samsung, Qualcomm, China Mobile, Google and Elitecore Technologies to develop innovative, high quality and affordable LTE solutions and products, in line with the Government's focus on broadband coverage, speed and affordability. We would like to take this opportunity to thank all our business partners for making this day a reality."
"LTE subscription in Malaysia currently stands at 21% only. The Government is, therefore, pleased that YTL has launched its new 4G LTE network with VoLTE. With this launch, I hope that LTE subscription will be increased to 100% within the next 2 years as all Malaysians will have access to faster Internet and better call quality at very affordable prices," Datuk Seri Panglima (Dr) Salleh Said Keruak shared.
CEO of YTL Communications Wing K Lee enthused about building the most advanced 4G LTE network on top of the existing Yes 4G Broadband network that has reached a nationwide footprint in Malaysia. "From day one, we aimed to provide affordable high-speed Internet access to all Malaysians. We started the journey with 4G Mobile Broadband and now have taken the next major step to deploy 4G LTE nationally and taken the leadership position to launch the country's first VoLTE service. We are proud to fully utilize the 80MHz of 4G spectrum allocated to us to do good for the country, so that customers in rural towns will access the same 4G service as those in the cities. We are proud to have closed the digital divide and to help Malaysia leapfrog to a high income economy," he said.
Wing K Lee added, "We also wanted to make sure that we can let all Malaysians have access to devices to tap into the power of our Yes 4G LTE network. Our Yes Altitude is designed to provide users with access to LTE Internet without having to spend a premium phone price."
The Yes Altitude is a full-fledged 4G VoLTE smartphone for seamless mobile LTE connectivity. The phone sports a 5" HD IPS on-cell display and also supports VoLTE for High Definition voice and video call quality of up to 3 times and 6 times clearer than calls made on 3G/2G networks. Its dual-sim functionality allows users the convenience and flexibility in managing their SIM cards for the best data rates and best voice call rates in the market. With a recommended retail price of RM399 (inclusive of 6% GST); it is the lowest priced VoLTE phone in Malaysia. The Yes Altitude comes in three colour variants – gold, white and silver.
At launch, Wing K Lee also revealed the latest Yes LTE postpaid plans featuring double data quota of 4G LTE and 4G Broadband in one seamless plan at the most competitive prices. Whether consumers prefer to have more 4G LTE data for high-speed Internet on-the-go, or more 4G Broadband data for home or office use, the range of new Yes LTE plans caters to all mobile Internet user needs.
Among the Yes LTE plans, consumers can check out the Yes Altitude Bundle with LTE Postpaid 88. Consumers who sign up for this plan will just need to pay RM70 every month to enjoy 24GB of both 4G LTE and 4G Broadband data, unlimited Yes-to-Yes number calls and SMS, and get the Yes Altitude phone for free.
For LTE plan sign-ups, consumers can visit any Yes Store, Yes Exclusive Retail Partner or authorized Yes dealer across Malaysia. Alternatively, they can visit the Yes Online Store at www.yes.my/store to for more information.