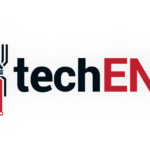 Sony has been extremely busy in the region of Asia with the launching of the Xperia Z3, Xperia Z3 Compact and Xperia E3 in different parts of the region!
Sony will be launching the Xperia E3 in the land of Bollywood. There will be single and dual SIM variants available in the country with the price tag Rs. 11,790 ($194/RM 632.34) and 12,790 ($210/RM 684.49) respectively.
The Xperia E3 sports a 4.5 inch display with 854 x 480 resolution and its runs on a quad-core 1.2GHz Snapdragon 400 CPU which is mated with 1 GB of RAM. Along with this, the device has 4 GB worth of internal memory expandable via microSD up to 32 GB. It is further equipped with a 5 megapixel main camera and is powered by a 2,330 mAh battery. This headset is available with Android 4.4. KitKat. It should be hitting the market in a few days.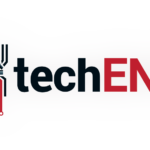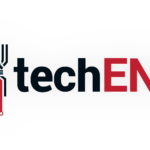 As for Sony Xperia Z3, it will be available in Singapore, Malaysia, Indonesia and Thailand by next month with Singapore the first among the four to get their hands on the device. The Xperia Z3 Compact, Xperia Z3 Tablet Compact and Xperia E3 as well as the SmartBand Talk and Smartwatch 3 will also be making a debut in these countries next month!
For our fellow Malaysians, there will a separate local launch event to announce how much these gadgets will cost. We're expecting each one to be between RM 1000 to RM 2000.
The Xperia Z3 is the follow up to the great Xperia Z2 which plenty loved. The Qualcomm Snapdragon 801 clocked at 2.5 GHz paired with 3GB of RAM found in this thing will make sure that this is a beast of a device. To keep its graphics smooth and beautiful it sports an Adreno 330 GPU. With the processing power this device has you will want some contents and they can be stored in the 16GB of internal memory it has, if it is not enough it is expandable up to 128GB via MicroSD. It is equipped with 4G LTE as well to complement with the potential speed of the device. Other connectivity comes with standard things you would expect to find in a standard smartphone; Wi-Fi, Bluetooth 4.0, GSM, and USB 2.0. Battery comes in 3100 size which in practice should last you a whole day of normal use, could be more.
Running on Android KitKat 4.4.4 all the hardware in the device comes alive through a 5.2-inches display with 1920 x 1080 Full HD. Just as before this new flagship comes waterproof with IP68 certification. The feature that they emphasise on this phone though is not its blazing speed or its waterproof design. They focused on the camera this time and it shows with the 20.7 MegaPixel(MP) camera found at the back of the device. The 20.7MP sensor is paired with 25mm wide angle lens to solve those 'fitting into frame' issues. It is also capable of super low light shoots with ISo12800 capability. The camera also shoots videos at 4K resolution. It is paired with 2.2MP of front facing camera for the occasional 'selfies'. But out of this, we can say that this device will shoot great photos with the Exmo RS mobile sensor equipped camera.
And then there is the smaller version of the Xperia Z3 simply named the Xperia Z3 Compact. Its spec sheet is almost a direct copy of the bigger Xperia Z3. It fits the same processors and camera in a smaller and more compact body. The only few differences of the two devices are the 2GB RAM paired with the processor and the smaller 4.6-inches HD 1280 x 720 pixels display. It is also IP68 waterproof certified like the bigger sibling. Presumably the price point will be different too.
Are you excited to get the opportunity to be the proud owner of these range of devices? Let us know in the comment section below!
Source: Android Central, CNET, LowYat