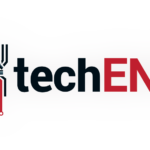 In a push to increase brand awareness, Malaysian  Mobile Virtual Network Operator (MVNO), XOX Mobile, has appointed the nation's No. 1 badminton player,  Dato' Lee Chong Wei as their brand ambassador. The move comes as XOX mobile gears up for a more aggressive push into the market.
Malaysia has seen an emergence of MVNOs in the past few years.  Just what are MVNOs?  MVNOs are operators who run a mobile network without having the physical infrastructure such as mobile towers to support the network. Instead, they lease the infrastructure and bandwidth from other bigger networks such as Celcom. This usually means that they have more affordable packages and usually galvanised by better customer service.
If you're wondering who XOX Mobile is, you're not alone. XOX mobile is one of the first MVNOs to land on Malaysian soil. Founded in 2005, the MVNO runs its network on Celcom's 4G, 3G, and 2G networks. Since then, the MVNO has seen  incredible growth with its subscriber base hitting the 1 million mark with a reported 920,000 subscribers to date. Company CEO, Mr Ng Kok Heng, attributed  the increase in the subscriber base to the recent introduction of post paid plans in its offerings.
The partnership between Dato' Lee Chong Wei and XOX mobile comes after the athlete's brief hiatus from the sport. During the time, Dato' Lee Chong Wei saw a drop in his ranking to the bottom of the top 200 in the world. However, that has not broken his zeal, with the Rio Olympics around the corner, Dato' Lee Chong Wei has his eye fixed firmly on the Gold.
[pullquote]"Dato' Lee did not come from a moneyed background, or have a strong badminton background through his family, yet his will to win has brought him global fame, and his commitment to train, and improve have kept him in the top 10 of international rankings for most of his career."
– Mr. Ng Kok Heng, CEO XOX Mobile[/pullquote]
Drawing similarities between Dato' Lee Chong Wei's humble beginnings and the company's tough road since its launch, Mr. Ng says that there is no better ambassador for the MVNO. However, he highlights that unlike the national athlete, the company has a long, tough road ahead of it before it can be No. 1.
With a personality such as Dato' Lee Chong Wei on its side for the next few years until 2017, XOX mobile is confident that its subscriber base will see an increase. Further, the company has allocated RM30 million (USD$7.24 million) exclusively for marketing and promotion efforts in 2016 alone.
It will be an interesting road ahead for the Malaysian Telecommunications industry with more competitors entering the arena and giving big players a run for their money.
What are you looking forward to in the coming years for the Malaysian Telecommunications industry? Let us know in the comments below!
Source: XOX Mobile