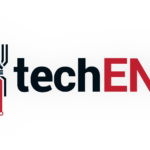 Xiaomi has been making headlines after headlines. They recently launched their brand new flagship models on the 15th of January, 2015. In that event they have launched the Note Plus and Note phones which should be on sale shortly. They had a little fundraising going on not too long before the launch of these new smartphones though. This fundraiser has raised the Chinese startup about US$1.1 billion (MYR). The funding was courtesy of All-Star Investments, DST, GIC, Hopu Fund, Yunfeng Capital, and other unmentioned investors.
Previously it was reported as well that Xiaomi estimated that they would raise about US$1 billion in this sort of event and the little fund raising stunt proved them right. So where does this bring us to? They are now worth about US$46 billion now and that number means that they are currently the world's most valuable technology startup above Uber, Airbnb, and Dropbox among others. This is all without having to reach the Western region of the world yet with their smartphones.
The success story of Xiaomi is not unfamiliar to us since its inception back in 2010. Then they launched their all new Mi1 which was proven to be successful in their home market with the low price tag and premium build quality. The legacy continued with the Mi3 in 2013 and the Redmi Note in 2014. The results was boosted by the aggressive expansion plan that was implemented by Hugo Bara in the South East Asian market. This help boosted Xiaomi's global presence and also their brand value. Within its own local market in China as well they have introduced and sold other non-smartphone products like a television set, tablet, smarthome solutions, and wearables. These things will soon make their way to the rest of the already available markets.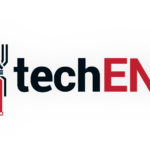 With so much going on for Xiaomi we are not surprised that they actually achieved this sort of status. We are in fact expecting them to achieve it in one way or another. The fund raised will not only propel the company into the future and top of the technology industry but it will prove to be an important start of the year 2015. The year 2015, as we all have heard will be an important year for all the technology firms. It will be Samsung's defining point and could make or break them. For Xiaomi, launching a new follow up to their successful flagship have just put them into the direction that they need to go into. It is important though to keep in mind that it is also very important for Xiaomi to maintain this direction. We are sure though that they will keep pushing their own boundaries and continue to succeed.
Sources: Android Authority, Android Central