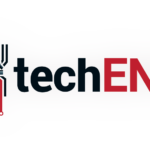 The Mobile World Congress 2016 (MWC 2016) saw plenty of manufacturers taking part and trying to steal limelight especially from Samsung with their own flagship device announcement and launches. One manufacturers that is definitely in the limelight this year is Xiaomi, considering that we are all expecting to introduce their first globally available flagship smartphone, the Mi 5. So now the biggest question right now would be, did Xiaomi deliver to the world?
Cue the iconic Xiaomi ringtone music and Hugo Barra hovers in with the Ninebot Mini, a brainchild from the collaboration of Segway and Xiaomi. The Xiaomi Vice President starts with a review of how Xiaomi is doing in China and the rest of the world; proudly stating that Xiaomi is currently the top manufacturer in China and their currently 5th largest in the global play field. They also sold 70 million devices smartphones worldwide last year, well in their chosen market that is. Among their most popular devices last year was Mi Note, Mi Note Pro, Mi 4c, Redmi Note 3, and Mi Pad 2 shipped with MIUI 7. Their Mi Band was also the 3rd most popular wearable in the global industry last year and their Mi Powerbank achieved unparalleled success in its own industry taking the number one spot.
This reports are not what we wanted though from this MWC 2016 presentation from Xiaomi. What we want is the upcoming flagship from Xiaomi, the next Mi replacing the Mi Note and Mi Note Pro from last year; thus, the Mi 5. This time the Mi 5 will reach a global market, unlike the previous flagships that were only available in certain marketplaces Mi chooses. This is also the first Xiaomi device that will be available all over the world and, as Hugo Barra proudly claims the first ever device to be sold with Qualcomm's Snapdragon 820 Quad-core processor and Adreno 530 Graphics Processing Unit (GPU) chipset.
Enter the Mi 5, there will be three differently specced device when it goes on sale; two standard version and a Pro version. The basics and the similarity between the device though is the design, colour availability and among screen size. Unlike the Mi Note and Mi Note Pro, the screen size across the standard and Pro device will be at 5.15-inch. It will also be the same Full HD 1080p 1080 x 1920 pixel IPS LCD up front on all devices with, as Hugo Barra proudly states as well covers 73.1% of the front of the device; probably the highest screen to body ratio anywhere with super thin bezels. Also Xiaomi claims that this has 16 LED backlighting to achieve 600 nits of brightness, brighter than any competing IPS LCD displays in the market and also consumers 17% less power than traditional IPS LCDs. A very interesting technology Xiaomi included in the Mi 5 is what they call Sunlight Display that basically adjust individual pixel brightness on the screen based on environmental lighting. All three versions will have the same 3000mAh battery as well which is said to last longer than its predecessor due to the lower power consumption of the new Snapgradon 820 and Adreno 530 processors that are also in all three variants. All will include the USC Type-C. Across the variants as well a 16-megapixel main camera with 4-axis OIS, f2.0, and HDR capability is included. Video wise all can do 4K and 1080p recording at 30fps and 720p at 120fps. Pretty standard fare with smartphone cameras these days. Before we forget they now feature a home button that doubles as a fingerprint sensor as well; very much like Samsung's Galaxy series and Apple's iPhones. All three variants will also have Dual-Sim capability. Sadly there is no SD card slot to be seen anywhere this time. It also ships out with Android's latest and greatest 6.0 Marshmallow overlayed by MIUI 7. This is where all the similarities end across three variants.
The first difference between a standard Mi 5 and Mi 5 Pro is the option of internal memory size. A standard Mi 5 comes with either a 32GB or 64GB option while Mi 5 Pro comes around at 128GB. Now with no memory expansion option for this device of course you would appreciate a larger internal memory for all your media needs. Makes sense too with 16-megapixel images. Also it helps that Xiaomi decided to ditch eMMC technology for a faster UFS 2.0 storage. If you avid readers noticed earlier we did not mention processing speed of the processor in the device. Although all the three variants come with the same processing unit they are clocked differently. The Mi 5's Qualcomm Snapdragon 820 is clocked at 1.8GHz and 1.6 GHz for respective dual-cores contained in the processor. The Mi 5 Pro is clocked closer to a full functioning laptop at 2.15 GHz and 1.6GHz for each dual-core Kryo processor. Using Antutu 6.0.4 the Mi 5 Pro scored a score of 142,084 which in layman terms means that they're speed trumps any flagship devices out there by miles. Of course as we have always said the benchmarks scores only tells so much of the story and does not reflect real life usage speeds. Then again with processing speed that fast you should not be found wanting for more speed and smoothness while using the device. RAM sizes are also different across variants here; the standard Mi 5 will get 3GB LPDDR 4 paired with the all amazing Qualcomm Snapdragon 820 while the Mi 5 Pro will get 4GB LPDDR 4 paired with the same processor that, as we mentioned is clocked faster. With the larger RAM on the Pro as well we expect better and faster multitasking on the device naturally. The last and probably the least noticeable difference between the three variants is the material covering the 3D curved back design of the devices. The two standard variants of the device will use glass as the material where the back of the device is, no surprises there. The Mi 5 Pro however has a first in industry use of ceramic as the back cover of the device. The result, besides a slightly heavier hardware? It is basically scratch proof (not scratch resistant) and nearly three times as unbreakable than an already solid and nearly unbreakable Gorilla Glass of late. What is next? Diamond? In our dreams maybe, but nothing wrong with dreaming right? Do note thought that the deeper 3D curve design was inspired by the wildly successful and positive feedback from the Mi Note curved back design.
So that is all we know and you need to know of the new upcoming Xiaomi flagship. Price? Of course we will not miss that part out. At this time they have announced that the device will start sales in China on the 1st of March, 2016; which is basically next week Tuesday onward. Starting with the 128GB ceramic backed Xiaomi Mi 5 Pro at RMB2,699 (approx. MYR1,744), 64GB glass backed Xiaomi Mi 5 at RMB 2,299 (approx. MYR1,486), and lastly 32GB glass backed Xiaomi Mi 5 at RMB1,999 (approx. MYR1,293). The device will temporarily only be available to China at this time but Xiaomi promises launch dates in the global markets sometime in March as well. Hugo Barrra also slips out a hint that India could be the first country outside China to get the Mi 5. We expect that Malaysia or at least South East Asia will not be far behind India. All in all we can conclude that this is another typical Xiaomi device which promises high-end quality and performance for a fraction of the price. Would you buy one? Let us know what you think in the comments below.
Source: Xiaomi MWC 2016 Keynote