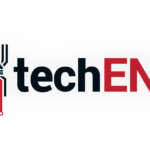 Hugo Barra previously worked as Google's Android product manager but got poached by XiaoMi back when the company was still an upcoming star. Now, however, it looks like the Chinese manufacturer is adding to its exec list as it takes another executive from Google to help with the platform XiaoMi is trying to build for itself in India.
Jai Mani is the man who the tech company has just hired. He use to work for Google as a product manager for Google Play. He left to start his own company but looks like plans have changed as he is now heading to the Land of Bollywood as XiaoMi's latest hire. He will be assisting the company in launching its first research and development center. This was confirmed via Facebook by Barra who posted that Mani will be the newest product manager for the MI India team based in Bangalore.
XiaoMi has been named the "Apple of China" and uses a modified version of Android with its own stand alone app store. It has been giving Apple and Google direct competition in this area and doesn't seem to weakening its position in the market any time soon.
Android One has just been launched in India and seems to be leaning towards a success story. So, even though XiaoMi is doing well in China, that has yet to ascertained in India. It's a story that we will find out as it unravels.
Source: Techno Buffalo