The Xiaomi brand in Malaysia has been nothing but success. In fact the China based manufacturer's venture into any country has been nothing but success after success. With budget friendly pricing with premium quality, it is no wonder that they struck gold wherever they dig.  This is not some kind of one-time success story of a small Chinese manufacturer that died down after some time kind of thing either. No it is not. It just seems that their popularity knows no bounds and that they are in the long-term game.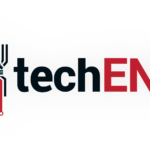 One of their more recent success stories come from the largest smartphone device they have in their family; the Mi Max. The 6.44-inch smartphone sold 1.5 million units in a matter of two month. This may not sound too impressive at first. However this is only figures plucked out of China. Which means that other markets are not yet considered. Sure, we do not yet see any in Malaysia. But for Xiaomi it is actually quite an achievement. Adding to that, this sort of volume is a first for Xiaomi. Hard to believe that this is Xiaomi's first time looking into this sort of sales volume. However it is possible considering their approach to selling limited amounts of items per sale to keep their costs and stocks at a minimal. This is only in China mind you, which means that the numbers will continue to climb as the Mi Max hits other markets.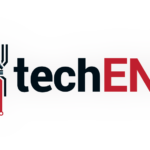 A recent study closer to home also suggests that Xiaomi is Malaysia's favourite brand. In fact in the local market they have beaten Samsung's heavyweight contender, Galaxy Note 5 into third placing. The two most owned smartphone in Malaysia is from Xiaomi surprisingly enough. Not far ahead of Samsung's flagship is the Redmi Note 2 while leading the smartphone popularity contest in Malaysia is the Redmi Note 3. Internationally though the Redmi Note 3 is in fifth place while Samsung Galaxy Note 5 leads the pack. However the China based manufacturer has not reached plenty of Europe and the American continent officially to actually make that large of an impact in the global popularity contest. Therefore, fifth place is actually a pretty good place to be in especially since it is ahead of Samsung's latest offering; Galaxy S7 Edge.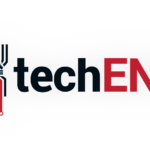 It also looks like Xiaomi is looking to expand from being an online-only brand to a more click-and-mortar brand. At least in India things are looking to be moving to that direction. It was reported that Xiaomi is looking into partnerships with retailers like Just Buy Live and Innocom to place their smartphones at their retailers. This move is actually very atypical for Xiaomi. Considering that Vivo and Oppo are making good progress in India with these retailers though it makes plenty of sense. With the strategic partnerships Xiaomi is looking at availability at about 5,000 retailers across India.
Every company needs a milestone. Obviously for manufacturing firms like Xiaomi their milestones include their sales number. Earlier this month Hugo Barra made a twitter announcement telling the world that Xiaomi's Redmi has sold over 110 million units globally since first launched back in 2013. If his math is right, that means that Xiaomi sells 1.21 device per second. Impressive much.
All of the above actually shows that Xiaomi has had a good run. This also have been a very good year to Xiaomi. Actually, not just this year; every other year for Xiaomi is a good year. It is intriguing actually looking at Xiaomi's never ending growth especially when other manufacturers has not been doing half as well. Every beginning has an end though so their success streak may run out. When? We would not know. All we know is that they are still having a good run and they will continue to do so in the foreseeable future at least. Did I also mention they managed to hit the United States market with their Yi 4K action cam competing alongside the GoPro Hero 4 Black that also costs twice as much? Hmmm.
Sources: Lowyat, Antutu, Android Central (1)(2), Pocketnow, Android Community