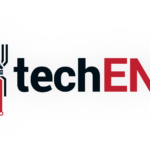 Xiaomi's 2015 flagship, the Mi 4, is receiving an additional flavour today, December 3rd. Keeping with promises made earlier this year, Windows 10 is coming to the 4G LTE variant of the Mi4.
In an announcement earlier this year, tech giant, Microsoft, made the surprising revelation of a  partnership with Chinese manufacturer, Xiaomi. In the announcement, Microsoft outlined plans for the roll out of it's latest operating system (OS), Windows 10, in 190 countries and in 111 languages. As part of its plans, select users were invited to test a build of Windows 10 mobile for the Xiaomi Mi4.
After a long 10 months of testing, it appears that the OS is finally ready for release. In a post on his Weibo account, Bin Lin, Vice President of Xiaomi, announced that the Windows 10 build for the Mi4 would be released today.
It appears that the version of Windows 10 coming to the Mi4 will be Build 1058. According to the write up on Xiaomi's MIUI forum, it is the most stable and smoothest build of the operating system for the Mi4. The rollout of the OS will not be a public over-the-air (OTA) update. Instead, users interested in running Microsoft's OS will need to flash (install) the operating system manually. Instructions and tools needed to flash the OS can be found on the MIUI forums. A point to take note of is that only the 4G LTE variant of the Mi4 can use the OS.
The Xiaomi Mi4 is a very capable device equipped with the Snapdragon 801 quad-core processor and 3GB of RAM. The device's hardware is undoubtedly capable of running Microsoft's OS. However, it remains to be seen how the OS and the device get along with each other in everyday use for the normal user.
A Step In the Right Direction for Windows 10 Mobile
The partnership between Xiaomi and Microsoft comes as a big step for Microsoft to penetrate the Chinese mobile market with its OS. Even in Southeast Asia, Microsoft has seen little success with its mobile OS. In fact, the lackluster performance of the OS has forced the American tech giant to slash prices on certain devices drastically. A partnership with a manufacturer and distributor the size of Xiaomi could be the edge Microsoft needs.
Xiaomi has seen unprecedented growth in the mobile market over the past two years having successfully launched in countries such as India, Singapore and even Malaysia. It has even diversified its offerings with the launch of wearables, smart TVs and action cameras.
Let's hope that this partnership is an indication of Xiaomi made devices for Windows 10 in the near future.
So, let us know in the comments below, would you consider flashing the Windows 10 ROM on your 4G LTE Mi4? Would you be interested in a Xiaomi device built for Windows 10?
Source: Microsoft, Xiaomi MIUI forums (2)