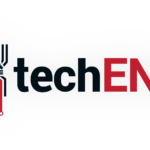 XiaoMi has launched the Mi4 in India! The flagship will be available via Flipkart starting the 6th of next month. The 64 GB will not be featured in the sale for now but the 16 GB variant will cost IRS 19,999 (USD$325/MYR1182). At the media event in New Delhi, the head of Xiaomi India Manu Jain stated that there would about 40,000 device in the first batch of the sale.
The XiaoMi Mi4 comes with impressive specifications all round. The device comes with a Qualcomm Snapdragon 801 quad-core processor clocked at 2.5 GHz with 3GB RAM and 16GB or 64GB of storage. Again, XiaoMi opted to do without the microSD expansion in their XiaoMi Mi4. However, the device comes with an impressive 5-inch 1080p FullHD LCD display and a 3080mAh battery. The XiaoMi Mi4 will be the one of the first devices to come with a front facing 8-megapixel camera! It also comes with a 13-megapixel rear facing shooter. Both use Sony's CMOS sensors promising great optical performance. The build quality of the device is also bound to be impressive with its stainless steel build.
The impressive specifications is just the tip of the ice berg! The XiaoMi Mi4 comes with all the connectivity that you could need including Bluetooth, WiFi and 4G LTE.  The device is also touted to come with an infrared sensor which will enable the device to act as a universal remote control able to work with over 2,800 household devices and also the capability to track wet fingers!
Let's go a bit deeper into the features of the camera on the XiaoMi Mi4. The 8-megapixel front camera comes with a 5P f1.8 larger aperture lens with a 80° wide angle view. The 13-megapixel main camera comes with High Dynamic flash and Real time HDR. In addition to this, it comes with the capability to refocus your picture and autofocus capable of tracking objects. The camera is also able to record in 4K. XiaoMi also wants you to look good with its skin smoothing feature.
Source: Android Central