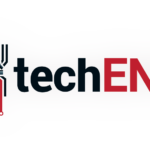 The Xiaomi Mi3S or the Xiaomi Mi4 is suppose to be launched at the impending XiaoMi event on July 22, today. But before anything else, it seems that images and specs have been leaked. Why? Well, the device made an appearance at the GFXBench database before its big day.
What's interesting is that after reading sources, we've realized that some are saying the handset that will making the debut today is the Mi4 while others call it the Mi3S. Whether the names denote two different smartphones has yet to be confirmed. It might even be the same thing. We'll have to wait for sunset on our side to confirm the exact name for this device.
Whatever the handset is going to be called, it will be  sporting a 5 inch display at a 1920 x 1080 resolution. It'll be running on Snapdragon 801 quad-core processor with the Adreno 330 GPU and 3 GB of RAM. Users will have an internal storage up to 12 GB and the device will be running on Android 4.4.3 KitKat.
Previously, leaks have said that the Xiaomi Mi4/Mi3S will have a 13 megapixel main camera with a 8 megapixel front facing shooter. However, the GFXBench database confirms that the device has a rear camera set at 12 megapixels while its front facer is at 7 megapixels.
The vice president of Xiaomi, Li Wanqiang, has confirmed that, despite appearances, the back cover is not made of metal. The back cover will be made of plastic with a 3000mAh battery. The device is rumored to be going for USD$300 (RM 955). 
We will definitely be waiting for Xiaomi's launch event to start to let you guys know exactly what are rumors and what is the truth. Is the Mi3S or Mi4 being launched? Or is there going to be two smartphones making a debut? You'll just have to wait and see later today!
Source: AndroidCommunity