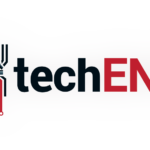 Yesterday was Friday and guess what that means! Xiaomi Mi 3 W/C version and Mi 4 W/C version have started to recevie the MIUI 6 update!
All MIUI users can either update their smartphones via OTA or  download from the forum. However, not all will be able to bask in this new upgrade. Only smartphones running on the latest developer version, 4.8.22 will be able to receive the MIUI 6 update. If you don't have the latest developer version, try downloading it via the updater on your device or download the ROM via this link. Older developer versions and stable version will not be able to upgrade to the MIUI 6.
Not to worry if you do not own a Mi 3 W/C or a Mi 4 W/C. Developers are working hard to get all the devices onto the MIUI 6 list. The Mi 2, Mi Pad and RedMi are already in the works. The Mi 3 TD will be receiving the update by the middle of next month. 
Source: MUIU