Remember when Xiaomi first introduced their Xiaomi Mi 3 in Malaysia? The frenzy of getting it online before everyone gets it. The amount of refreshes that we had to do when we were waiting for the thing to be available for purchase. Then there is the loading speed when you want to pay for it.
That device though was so good that my family had three of it. The aluminium build quality was so good that it felt like the device is made in some high-tech facility in Japan somewhere. The performance too was like no other devices at its price.
That device became the smartphone that sets the standard for the next generation of the Chinese made smartphones. The Xiaomi Mi 3 also made the brand become an icon of budget friendly devices with performances that far exceeds the kind of money they ask for.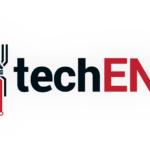 Since then too their stables have grown too. Now they have a range of devices that suits different use and demands. They have a super small one that would fit easily into any budget. They have their flagship ranges too. Well, no there is more than one flagship range.
Then there is one that is large, larger than even the biggest smartphone that Samsung has to offer in their current line-up. It is actually bigger than any smartphone I ever owned. It is almost as big as a tablet – but small enough to be a smartphone. It is the Xiaomi Mi Max 3; a successor to the also big Xiaomi Mi Max 2.
Design
The Xiaomi Mi Max 3 looks pretty much like any other Xiaomi Mi series there is currently save for the Mi 8 flagship line-up. In some sense, the Xiaomi Mi Max 3 looks like the blown up version of the Xiaomi Mi A2. Before you say that they are two very different devices and can tell the difference; let us explain.
The Xiaomi Mi A2 and Mi Max 3 has the same curves all-around the back of the device. Both of they also feature the same camera layout in similar positions relative to the device. Both also has the same fingerprint sensor placement relative to the device. So yes, they look similar; even on the front of the device. The only difference between those two is the sizes.
That may not actually be a bad thing though. The curved aluminium back actually feels comfortable to hold with a somewhat natural grip. You have to remember that this thing is actually big so there is almost no way to comfortably hold the device in your palms. The curved back does give it a more comfortable hold though without making it cumbersome to handle.
The only thing I have against the aluminium backing is the aluminium itself. It is way too slippery for our liking and because it is so big, it gets hard to use it in one hand because you cannot actually get a good grip. Not that we use it when we are driving; that is dangerous.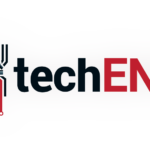 Overall though the device looks like a standard Xiaomi flare. It feels light, unexpected for such a size. But the lack of weight does not mean lack of quality. The Xiaomi Mi Max 3 still feels like an all around solid device. It feels properly made too which is a plus point; since it is not much of a looker anyway.
Hardware
At first glance the device is all about its display. We will not blame you too if you think of it that way; because we did too the moment we pick up the device. Its entirity filled up its own box and there is no case to find for the Mi Max 3 in the box. Well, that could be a good thing considering that the case makes it even bigger.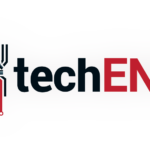 The first thing that greets you when you unbox the devise the display too actually. So of course it is all about the large display right? Well, it sort of is because it measures in at 6.9-inch large. Imagine the first Samsung Galaxy Tab Android tablet and you get the idea of the size of the thing. Except that the Samsung tablet has super large bezels.
That is just skin deep though and the Xiaomi Mi Max 3 has the internals to impress.
Specifications
Processor
Qualcomm Snapdragon 636 (8 Cores)
Octa-Core @ GHz
RAM
4GB (As Tested)
Memory
64GB (As Tested)
Graphics Processing Unit (GPU)
Adreno 509
Display
IPS LCD panel 6.9-inch (~350 ppi) Full HD+,
18:9 ratio (1,080 x 2,160 pixels)
Operating System
Android 8.1 Oreo with MIUI Global 10.2
Battery
Non-Removable 5,500mAh Li-Ion
Fast Charging (Quick Charge 3.0) AI
Connectivity
Dual SIM
Wi-Fi WLAN 802.11 b/g/n/ac
GPS/A-GPS
Bluetooth 5.0
OTG Support
USB Type-C
Camera
REAR:
Dual Sensor:
12-Megapixel ( f/1.9, 1/2.55″ )
5-Megapixel Depth Sensor
Dual Pixel Autofocus
HDR
AI Photography
Dual LED Flash
4K Video recording (30fps)
FRONT:
8-Megapixel
f/2.0 aperture
Full HD video recording (30fps)
Sensor
Accelerometer
Proximity
Fingerprint
Ambient Light
Gyroscope
Face Unlock
User Interface
The Xiaomi Mi Max 3 runs on the latest MIUI Global 10.2 overlaying the Android 8.1 Oreo Operating System (OS). The latest MIUI is a huge evolution over what you see with the really old Xiaomi Mi 3 MIUI. Well, when I say that it is a big improvement; I really mean more in terms of the interface feel than looks.
To be really honest, in our opinion at least; the MIUI interface has not changed that much since its inception. It looks pretty much similar to the MIUI that we are used to and quite fond of becuase of its lightweight and simple design. It has gone through several changes in terms of the design of the icons, and notifaction and control panel.
The MIUI on the Mi Max 3 has some difference though compared to the older ones. For one, you can choose to completely lose the navigation buttons on the interface. That also means now you have to rely on gesture control on the display. To be specific you have to rely on the gesture control at the edges of the Xiaomi Mi Max 3. Left and right swipes from the edges are the back buttons now. A swipe up from the bottom of the display is the home button. Recent apps? Swipe up and hold.
What that does is make the super clean and simple software even cleaner than before and gave it a much needed unique differentiator. The MIUI has mimicked one of the most successful interfaces to date. It is not exactly a bad thing though because that simplistic interface is what defined the Chinese brand.
On the Mi Max 3, everything else other than the navigation button is very similar to all the other MIUI that you know. There is no app menu and everything is accessible via the home screens. In my case, it is just one home screen and plenty of folders and one or two widgets; I like it that way. That is the whole point of Android anyway. If you do not like this interface there is others you can download in the Google Play Store.
The only thing I might have to complain about with the Xiaomi Mi Max 3 is the keyboard which I had to expand a little bit just so that I could type slightly more accurately. There were still plenty of typos though because the display is so big and long the keyboard is quite low on the display. The fact that there are no navigational bar does not help either. Most of the time my spaces becomes 'b' instead.
Overall though we still retain that we quite like the simple and clean design of the MIUI. The only thing we do not like about it is the lack of the app drawer that is a big part of why we chose to go with Android in the first place. The interface though feels snappy at all times and responsive even if the Xiaomi Mi Max 3 is not running on the best of hardware.
Performance
Powered by a Qualcomm Snapdragon 636 the Xiaomi Mi Max 3 is not what you would normally call cutting edge. But it is no slouch either. The Snapdragon 600 series has proven to be a more than capable mid-range performer. It could even perform high-end tasks these days technically and perform almost as well as most high-end processors. Paired with the lightweight MIUI on the Xiaomi Mi Max 3 the power of the Snapdragon shows.
Call Quality and Connectivity
The Xiaomi Mi Max 3 is equipped with pretty much the standard fare of cellular antennas. There is the obvious WiFi and Bluetooth as well. It would be great it this comes with NFC, it does not though that that is a little bit of a shame.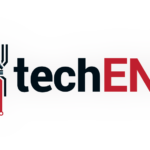 With the standard array of things making a phone call is pretty much just oppening the phone app, putting in a number or a contact, then press dial. Very standard, no drama, no frills. Very straightforward too, nothing that you need an introduction to anyway.
Setting up WiFi with the Wi-Fi 802.11 a/b/g/n/ac is a standard affair too. As with the Bluetooth 5.0. Yes, Bluetooth 5.0 this time instead of the usual 4.2 LE. That means it consumes less power and more stable.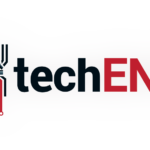 Phone calls on the Xiaomi Mi Max 3 is great though. It has a secondary mic too to help with noise cancelation. That also means clear phone calls. Well, when the signal bars are half and above anyway. We tested the device on Digi and Celcom prepaid numbers we put both on 4G LTE connectivity at all times. The only time that the signals went to zero was in known poor coverage areas. In those areas too the phone calls tend to drop or become a little fuzzy.
Most of the time when the device receives a good strong signal from the carriers phone calls hardly dropped and is very clear. It is not as clear as a Voice Over LTE but we would take it any day. Do not get us wrong though the phone calls are still very clear from our end and the receiver never complained about fuzzy calls.
Multitasking
The Xiaomi Mi Max 3 we tested pack a 4GB RAM. That means also that the Xiaomi Mi Max 3 should be a performer even with 30 apps open. Well, we did actually at one point have about 30 apps open with Google Chrome running on 20 tabs. The device still works as smooth as a hot knife through butter.
The large display also helps with multitasking. Yes, you can do multiwindows on the Xiaomi Mi Max 3 because of Android. Even the new PiP mode in Whatsapp does not feel intrusive with the Xiaomi Mi Max 3 because of the extra large display. Well the only thing missing now is a stylus, because a smartphone this size needs a stylus really.
Gaming
A devicelike this would be really nice for gaming right? Well, sort of. The large display is great when it comes to immersive gaming especially when you play something like Player Unknown's Battlegrounds. The real estate of the display's benefit is quite obvious especially when your finger covers less of the display on the Mi Max 3 compared to other smartphones. In some sense, that does give you some advantage in that kind of games since you see more on your display.
The Snapdragon 636 though is great when you play PUBG in medium mode. It works nicely when you play MOBA games like Arena of Valor, or Mobile Legends. As in you can push it to a higher definition in those games.
On PUBG though you should not push it any more than its recommended midium settings. Then you start noticing jitters and stutters here and there. Not good when you are up against other players. Leave it on its recommended settings though and you might be able to own the game a little bit even without using an external control pad. Well there is the problem of the buttons distance that you have to worry about with a bigger display.
Weight? What weight? It is actually that light. In that case, long gaming hours should not prove to be an issue. That means more PUBG sessions in bed without straining your forearms.
Battery Life
One of the biggest benefit of having a large device is having a large battery. The Xiaomi Mi Max 3 packs a 5,500mAh battery. That is a whole Samsung Galaxy S battery size bigger than the outgoing Samsung Galaxy Note9.
The result is a device that lasts longer than the sun and moon in a day. The Xiaomi Mi Max 3, in our use case always lasted for about one and a half days to two full days. Iit could potentially last longer on standby but we never tested that theory.
In our use case we used apps like Telegram quite heavily, Whatsapp too. We also browsed the internet quite. YouTube and Netflix was fun too thanks to the very large display. Of course we gamed with the Xiaomi Mi Max 3 occasionally too. Even with all of that done in a single charge the battery still lasted us a day and a half; more than half a day longer than we expected.
even if you run out of juice, the Xiaomi Mi Max 3 fast charges too with Quick Charge 3.0. Because of the sizable battery though it charges slightly slower than your average smartphones though. It still takes only about one hour to charge from about 60% to full (estimated anyway, we did not do a comprehensive test on this). It charges via a USB Type-C port too so that is a sign that the Type-C platform is becoming a standard.
Benchmark
As we have always stressed in our previous reviews before, we do not really focus on benchmark scores. Most of the time, manufacturers rig their devices to perform better in benchmarks just to look good. In truth then, benchmarks most of the time tell have the story of the sort of experience you are getting from the device. In some cases, not that much at all.
Benchmarks though are good platforms to push the device to its very limits. It is a sort of stress test for the device when it is running at its maximum power output. So it might just be a glimpse of what may be for the smartphone. So for the Xiaomi Mi Max 3 – here they are.
Display
Literarily the biggesting on the Xiaomi Mi Max 3 visually is the display. It is also the Chinese device's centerpiece. It measures in at 6.9-inch, just a tad smaller than the 8-inch Huawei Mediapad M3.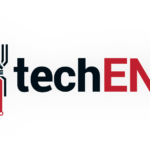 The larger than life display pushes out Full HD+ 1080p (1,080 by 2,160 resolution. No, no it does not do that FullView display with the notch. It is a proper full display with some bezels on the top and bottom of the display. In our opinion, there is at least some place to hold the device without covering your Netflix.
The reproduced colour on the display is not as vivid as any AMOLED display that you might get today. Well, it is an LCD panel after all. To be specific it is an IPS LCD display.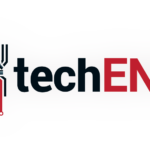 That said colours still come out nicely without being washed out. Yes, we did say that it is not as vivid but it is still a nice display to look at. It is definitely easier to look at it in dark conditions thanks to the LCD display. It is not as bright as the AMOLED displays that we are used to. The downside to that is the Xiaomi Mi Max 3 is quite hard to see in direct sunlight. A little shade does the trick though.
A display this large is really nice though especially if you consume plenty of YouTube, or Netflix, or iflix, or Amazon Prime Video, or your own movies on the device. The display is supported by dual stereo speakers which really helps with immersiveness. Although we do find the forward facing speaker on top of the device a little weak. The large display though helps you feel like you are watching movies on a large screen TV that you hold on your hand.
Camera
The Xiaomi Mi Max 3 packs a 12-Megapixel shooter that is paired to a 5-Megapixel sensor making a dual camera set up. On the front is an 8-Megapixel shooter. The back also features dual LEDs for when you need to shoot in low-light.
The images produced by the rear shooters come out great. Well, not as nice as Xiaomi Mi A2, but it is still great looking with enough details with neutral colours. We would say that we would like a little more colour definition on the images. Despite the flat colour profile though the photos turns out nice and quite accurate.
The AI helps with better colour profiles. If not, a little bit of photo editing too the photos come out social media worthy. There are plenty of editors out there for mobile devices anyway. We use Google's Snapseed plenty if not Adobe Lightroom for mobile.
Selfies? Well if you have been an avid follower of our site, you would know that self-portrait is not our strongest suit. We admit, we are quite bad with self-portraits. So, it is not the Xiaomi Mi Max 3 that failed us in this, it is us that failed the Mi Max 3's 8-Megapixel shooter.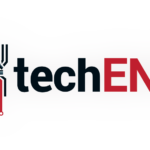 Despite that we think that the photos turn out quite good though. Well, not us obviously but the photos turn out quite detailed with some great colours. Oh, it does HDR too so even better detailing in lower-light conditions. Oh, the beaty mode helps too.
Notice we haven't spoke about the low-light performance? Well because the low-light performance of the camera is nothing to shout about really. It is not great, but it is not unusable either.
Not to forget the camera shoots videos in 4K resolution too. While there is no Optical Image Stabilsation (OIS) built into the device the videos, if you keep your hands steady turns out like any other 4K videos, colourful with details so fine you can even see your pimples from 5 metres away. We do notice a slight yellow tint though. Nothing an editing software cannot cure though.
Talk is cheap, so we let the photos tell their story.
Maximising Your Pocket
This sub-heading is really a two-in-one title really. Quite literary the device is so large it barely fits in your pockets. It will fill up the entire space in your pants. If you have a bag with some sleeves in it, this device will easily eat up that space. No, you cannot really put it in a dedicated phone sleeve; it is too big for the general phone sleeve. It fills out your jeans pockets, but does not really reveal itself by ruining those tight jeans lines because of how slim it is. So it still looks quite at home in any pockets.
Wallet wise, it sets you back at a retail of MYR1,099. You can get them on either their official Lazada store, or their flagship stores nationwide. That kind of money will buy you a Samsung Galaxy A7 2018 with triple cameras. Think about it this way though, for the Xiaomi you are getting a much larger display with Full HD resolution. You also get a huge battery with a longer battery life than almost anything else out there. You even get the proven Snapdragon 636 and USB Type-C.
With all that, is there really any other reason for you not to get the Xiaomi Mi Max 3? In our opinions; no, not really.