The smartphone market is competitive. There are even two separate segments in this market. The first one is the budget conscious one, they want something as budget friendly as possible but remain functional and good enough for their daily use. The other does not mind paying more for more power. That also means the aging Qualcomm Snapdragon 600 series will not cut it anymore. The power users require more than that.
They introduced the Qualcomm Snapdragon 700 platform for modern power-hungry smartphone users. Now getting a smartphone makes plenty of sense. If you do not want to create a large crater in your pockets, you go for something like the Xiaomi Mi 9T at MYR 1,199 onward. It is the best compromise for the ones that still want power but needs to keep to a budget.
Of course, the Xiaomi Mi 9T is not the only Qualcomm Snapdragon 700 series device out there. There are the likes of Samsung Galaxy A80 and the OPPO Reno in the market. Which one should you buy? That is a question you can only answer yourself.
There is always an argument of brand loyalty. If you are one of those, then you should just get the device of the brand that you are loyal to and that should be the end of the story. If not, we are here to help you choose the devices based on facts and what they can offer you.
Price
In this part of the world, we are cheapskates. So the first question we have to ask is; "how much?" as in, price. The Samsung Galaxy A80 starts at MYR 2,499. The OPPO Reno starts at about the same price too at MYR 1,999. The Xiaomi Mi 9T is the most affordable of them all at MYR 1,199, a whopping MYR 800 less than the OPPO still.
All these devices pack a Qualcomm Snapdragon 700 series SoC. Both the Xiaomi Mi 9T and the Samsung Galaxy A80 packs the most modern and latest Snapdragon 730 though. The OPPO Reno makes do with an older Snapdragon 710.
Winner – Xiaomi Mi 9T by a big margin
Display
The biggest of them all is the Samsung Galaxy A80 at 6.7-inch. It is a Super AMOLED panel too, mind you. The Xiaomi Mi 9T and the OPPO has near identical screen sizes at 6.39-inch and 9.4-inch respectively. Both are AMOLED panels while all of them packs Full HD+ in resolution. All of them feature full uninterrupted displays too. They cleverly hide their selfie cameras in their own unique ways.
For the Samsung Galaxy A80 you get less pixels per inch (ppi) at 393 ppi. The Xiaomi has a smaller display and has a very slight ppi advantage at 403 ppi. Then again, it is quite impossible to tell the difference in that once you go over 300 ppi. In that regards, we would give the Samsung Galaxy A80 a very slight advantage here thanks to the size and the super vivid Super AMOLED. The Xiaomi Mi 9T's AMOLED display packs HDR though which also means that you do get better details and colour contrast that the regular AMOLED still.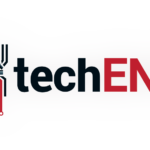 Winner – Samsung Galaxy A80 thanks to the bigger display and Super AMOLED
Cameras
Speaking of cameras; the OPPO Reno and Xiaomi Mi 9T shares a similar concept of hiding the camera in a pop-up module with their own unique designs. The Samsung is the odd one here. It does not have a dedicated front facing camera, instead opting to lift and flip the rear camera – very reminiscent of a certain OPPO Find.
The Xiaomi Mi 9T packs a triple camera set-up with a 48-Megapixel sensor leading an 8-Megapixel telephoto lens, and 13-Megapixel ultra-wide angle lens out the back. Out the front, or rather, top is a 20-Megapixel sensor looking at you.
The Samsung Galaxy A80 makes do without a permanent front-facing camera. So its only camera system is also a 48-Megapixel main sensor, but partnered to an 8-Megapixel ultra-wide angle lens, and a TOF sensor for depth detection. TOF (Time of Flight) sensors do a great job in depth detection, but TOF lenses are hardly useful outside of AR programming and applications. That also means that the TOF lens on the Samsung Galaxy A80 does one thing well, but that is it.
The OPPO Reno is the only one that has to make do with two camera at the back. Out the front though it packs a 16-Megapixel sensor, a little less than the Xiaomi Mi 9T. At the back is a 48-Megapixel main shooter as well but paired to a mere 5-Megapixel telephoto lens. In terms of camera battle on paper, Xiaomi is a clear winner.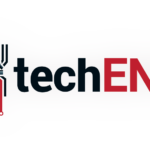 Winner – Xiaomi Mi 9T
Storage and RAM
In the storage department the Samsung does have a larger RAM at 8GB compared to the OPPO and the Xiaomi Mi 9T's 6GB. The OPPO Reno packs the most internal storage at 256GB though compared to a maximum of 128GB for the Samsung and 64GB of the Xiaomi Mi 9T. Of course, most of them are expandable via MicroSD, not the Xiaomi. Bummer, but then again, it is the cheapest of the bunch; there has to be some trade off right?
Winner – Obviously the Samsung Galaxy A80
Battery
The Xiaomi Mi 9T has the biggest battery of all at 4,000mAh. That also means that the device should last longer than the Samsung Galaxy A80 with 3,700mAh battery through a day. It should last quite a bit longer than the OPPO Reno's 3,765mAh battery too considering that the OPPO is on a slightly more power-hungry Qualcomm Snapdragon 710. The Samsung Galaxy A80 does have a 25W fast-charging technology though. That also means that it spends less time tied to a wall than the other two. Still, if absolute battery life is what you want, the Xiaomi Mi 9T is clearly the winner.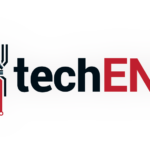 Winner – Xiaomi Mi 9T because of the larger battery
Sound
Nowadays, this part is quite overlooked. Nowadays too, audio that comes out from smartphones have improved tremendously. The Samsung Galaxy A80 holds some edge here thanks to their Dolby ATMOS certification. The Xiaomi Mi 9T has a HiFi and Hi-res audio certification though. The OPPO has none of those things.
If you ask me which is best, I will always say Hi-Res audio over Dolby ATMOS. The reason is that Dolby ATMOS, while does virtual surround sound, caters very much to video and movie type of medium. You get the best out of it if your medium is Dolby ATMOS certified. With Hi-Res Audio everything you hear is oversampled and processed to sound even better. If you could get a Hi-Res certified audio equipment, it becomes even better.
On top of that the Samsung Galaxy A80 does not have a 3.5mm jack. The OPPO Reno and Xiaomi Mi 9T has a 3.5mm jack that would fit most high-end audiophile type earphone without any adapters. The clear winner here is the Xiaomi Mi 9T thanks to its Hi-Res Audio and 3.5mm jack inclusion.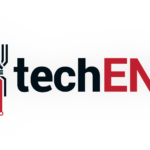 Winner – Xiaomi Mi 9T, Hi-Res Audio over Dolby and 3.5mm jack
Comparison Chart
Xiaomi Mi 9T
Samsung Galaxy A80
OPPO Reno
Processor (SoC)
Qualcomm Snapdragon 730
Qualcomm Snapdragon 730
Qualcomm Snapdragon 710
Display
6.39-in Full HD+ AMOLED (~403 ppi)
6.7-in Full HD+ Super AMOLED (~393 ppi)
6.4-in Full HD+ AMOLED (~402 ppi)
Cameras
Front: 20MP

Rear: 48MP (Main)

8MP (Telephoto)

13MP (ultra-wide)

Front: n/a

Rear: 48MP (Main)

8MP (Ultra-Wide)

TOF (Depth sensor)

Front: 16MP

Rear: 48MP (Main)

5MP (ultra-wide)

Storage
6GB + 64GB
8GB + 128GB
6GB + 256GB
Battery
4,000mAh 18W fast-charge
3,700mAh 25W fast-Charge
3,765mAh 20W VOOC flash charge
Audio
3.5mm jack with Hi-Res Audio
Dual Speakers with Dolby ATMOS
3.5mm jack
Price (MYR)
1,199
2,499
1,999
Which would I Buy? Most Likely the Xiaomi Mi 9T
Each of the devices has their own strengths and weaknesses. We also mentioned that if you choose with your brand loyalty, there is no point for you to do this comparison. For us, our choice comes down to the price, and the overall value of the device. For that, we would have to choose the Xiaomi Mi 9T really.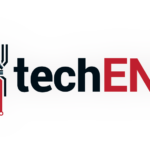 To start with, it is the most affordable of the bunch at MYR 1,199. Honestly, if you ask us how Xiaomi got the price down to just over MYR 1,000, our answer would be; "we do not know". But we do know that Xiaomi has always been price leader in the smartphone segment and has been transparent on that front. In that regards, they do try to provide the best user experiences at reasonable prices.
It also packs the largest battery with the longest battery life expectancy. It may not have the largest storage space everything is on the cloud these days anyway. For your photos, storing them on Google's Photos app does make more sense than not. 6GB of RAM is more than enough these days too. In terms of camera, it has the best package of the rear shooter on paper. It has less moving parts too if you want to take a selfie. Less moving parts means less risks of malfunctions. While it does pack a smaller display, that also means that it is more compact for your pocket. Not to mention you get to enjoy your pre-existing audiophile earphones or headphones with the .35mm jack. Also, Hi-Res audio for the win every time for me.
The Xiaomi Mi 9T is available in three colours. They come in Blue, Red, and Black. To get yours now, head to their official store page on Lazada.