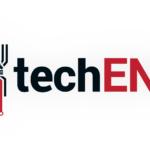 Xiami has huge plans to conquer the world mobile market. We have seen them boom in these couple of years from just another small China manufacturer into becoming some of the top selling smartphone brand the world has seen. Those are amazingly achieved without even reaching the European and American market yet. Imagine their success rate then. With those big plans too they need to keep themselves updated according to the market.
Not too recently they have announced their latest flagships the Mi Note and Mi Note Pro. These two are obviously powered by Android based overlay software made by Xiaomi called the MIUI. To be specific they are installed with MIUI 6 based on the Android 4.4 KitKat. With majority of devices currently running the exact Android version of the Xiaomi phones they are still keeping up with the trend and it is not to say a bad thing. However to keep their push in their pursue of becoming a successful market leader they need to keep up with the moving times too and they did mention that they are going to introduce Android 5.0 Lollipop into their devices.
Now when this news broke out Xiaomi has allowed about 50 chosen users to test out the MIUI 6 platform on beta. The selection has been done for a while now and testing is still going on. Of course these users will have to keep constant feedback to Xiaomi regarding the new Lollipop based ROM. From plenty of reports the testing seems promising too with some reports that the Lollipop MIUI 6 will be headed for devices late in March but it seems that they have missed that deadline.
There has not been much updates since the announcement since then. Reports from inside and around the industry though still confirms that there will still be a Lollipop based MIUI 6 on the roll soon. But until then those who owns a Xiaomi has to be patient. Even we are being very patient.
Sources: Android Authority