WWDC 2017 – 8 Important Things to Know From Apple's Special Keynote
Apple just had their WorldWide Developers Congress (WWDC) 2017 just last night (well this morning if you are that technical; 1.00 a.m. Malaysian +0800 GMT to be specific). Usually in one of these WWDC keynotes, Apple would be introducing a few careful products they plan to bring into the new world. Well, when I say new; it is usually a new MacBook Pro or rather a new and improved version of the laptop in silver aluminium casing. This year's keynote is not that much different from the rest of the WWDCs that came before it. You still get an updated MacBook and a new MacOS, but it does not end there. In fact, there is a little more to this year's WWDC 2017. So here are the 8 things you need to know about Apple's WWDC 2017 keynote; including the MacBook and MacOS obviously.
watchOS 4
It is interesting to note that Apple does claim that the Apple Watch is the most successful smartwatch there is being the top selling smartwatch in the market ever. WWDC 2017 sees the announcement of the Apple's brand spanking new watchOS 4 for their highly acclaimed Apple Watch. So what's new with watchOS 4?
The first of many updates with the new Apple watchOS 4 is the addition of some of their new watch faces. There is this new Siri watch face which is basically a dynamic watch face that not only tells you the time but also any other information that you might need or want to know at the time you look at your watch. It uses some sort of machine learning to study how you interact with your devices at any given time of the day and proceeds to feed you information on your Watch that is most appropriate for you, which I find quite intriguing. Then there are new Kaleidoscope faces which looks just like how they sound. This will plainly transform your Apple Watch into some trippy looking watch with moving images or patterns in the background, and nothing else. The last of the watch faces to be introduced is the Toy Story watch face; which also looks exactly what it sounds like. Other that looking at your time you will see Jessie, Woody, and Buzz Lightyear doing their thing inside the tiny square on your wrist.
The second update they introduced to the new watchOS 4 is a minor overhaul to the activity tracker app on the timepiece. On the new watchOS 4 the activity app is supposed to become more of a smart digital life coach than anything. It tells you of what you have achieved in the past day or week or month and is very personalised to its wearer. It could also kick start your day with a feel good message encouraging you to accomplish even more of your goals. When you hit your goals there is a new animation that looks like fireworks on your wrist.
The new workout feature has also been updated for much easier use. The watch even knows when you start swimming the moment you touch the pool. Even going to the gym is going to be easier with Apple Watch compatibility. When you do go to the gym you can even tap the watch to the equipment and the treadmill will sync up with the watch to let you know what your heart rate is at any given moment, the distance you have ran, the speed you are running at, and a lot more with other equipment. Sadly there are no gyms that carry that feature at the moment and the nearest that you will see that sort of compatibility is later this year. For Malaysia, maybe even longer.
There is a new Music app too on the watchOS 4. It is pretty much the same music app to the old music app on the old Apple watchOS 3 but with a slightly tweaked look and new navigation methods. It also syncs to your Apple music to create new playlists for you as you go along.
macOS High Sierra
Of course with new MacBooks and what not, you would expect a new operating system by the Cupertino guys. So this year they introduced their new macOS High Sierra as an update to the previous macOS Sierra last year. For some reason, they are quoting new technologies and new architecture on the new OS which gives us the impression that it is a brand new, totally overhauled system for Macs. In reality, it does change a little but it is still the Mac that we all have grown accustomed to.
They quoted on a new 64-bit architecture on the new High Sierra that is supposed to support flash technology of today. The new 64-bit architecture also helps with response time and speed of processes compared to the old Sierra while making everything more secure.
The new macOS High Sierra also features HEVC support for better video compression. This is a useful feature for streaming and watching 4K resolution videos or movies. Supposedly the HEVC could compress 40% more than the standard H.264 format. If that is all jargon to you, just appreciate that this can work with 4K videos better while occupying less space.
The High Sierra is also apparently able to extract more from your built in GPU through Metal 2 with machine learning, VR support and external GPU support for better gaming experience, or in general a better graphics experience. you also have new photo apps that are more intuitive and looks better, a new Safari that is smoother and more intelligent than before, more open iCloud system, a slightly improved Siri, a new better looking mail app, and some virtual fridge pins (you cannot really pin them on the fridge, do so at your own risk). If we do go into details, there are plenty of minor changes in the High Sierra. But to be really honest, it does not really transform your whole Mac experience as you know it. Everything is just slightly better with one or two new tricks up their sleeves.
iMac
One of the more interesting announcements with WWDC 2017 is the introduction of the new iMac for consumers. It will be, as with any of the latest iMac hardware the fastest and best iMac ever. Its new Retina display that comes in either a 4K or 5K flavour features even more brightness and more colours with 10-bit dithering. Thew new Retinas as well features P3 colour to ensure true to live image reproductions.
On the performance front the new iMac is fitted with Intel's brand new Kaby Lake 7th gen Core i5 and i7 processor along side up to 32GB of RAM for the 21.5-inch version and up to 64GB for the 27-inch version of iMacs. The Radeon Pro 500 series of GPUs will provide the oomph the iMac needs for all its graphical interface. Apple's highly acclaimed Fusion Drive is also now standard on all 27-inch variants of the iMac and will be optional for the 21.5-inch version. The new Fusion Drive is supposedly 50% faster than any SSDs on the market and supports up to 3TB of storage space.
On the matter of connectivity, you get two USB Type-C connections with Thunderbolt 3 support. That means you can connect up to two more high-resolution 4K displays to match your workstation or media needs when you want to. Other ports include four USB 3 ports, an SDXC slot, a 3.5mm jack, and a gigabit ethernet port; very much a standard fanfare. You still get WiFi and 4.2 Bluetooth as standard so there's that.
There is also a brand new Magic Keyboard with Numeric Keypad available to go with your uber cool iMac. While you are at it there is still the Magic Mouse 2 and Magic Trackpad 2 to make magic happen to the iMac.
iMac Pro
As with anything Apple, there is the regular version, and then there is an extreme, blown up version that switches everything to eleven. That is the iMac Pro. If you so wishes, you can spec the extreme iMac Pro with 18 cores to future proof it for the next 5 years or so. Of course the 18 cores from the processor is designed to handle the worst you can throw to the iMac Pro (not a bullet). With extremes in mind, this new iMac Pro also features AMD Radeon's industrial class Pro Vega for graphics processing. That GPU can process up to 22 Terraflops of data, to you that reads this as jargon; that is a lot, and I mean a lot of data to process, more than your gaming PC at home can handle. Those, paired to a 128GB of RAM makes for a hell lot of power packed behind a large screen that sits on your desk.
Instead of the two measly Thunderbolt 3 capable USB Type-C ports you find on a regular iMac you get four on the iMac Pro that can power up to two 5K monitors to give yourself more room and more megapixels to work with. Everything screams speed on the new iMac Pro and for a very good reason. The iMac Pro is made for professionals that renders highly realistic 2D and 3D graphics with the option of doing so in VR, so all those power is quite understandable.
MacBook and MacBook Pro
Of course no WWDC will be complete without them. The all-new MacBook and MacBook Pro. Supposedly some of the most popular portable PCs to date, the new MacBook is even more powerful than before is an all around better powerhouse. It has to be, right?
With the regular MacBook you get Intel's new 7th gen Core processors for even better performance than before while consuming less power. On the front of battery, you have a largest in class battery size to ensure that you can go unplugged a whole day with little to no worries. Not much else is new with the MacBook really other than the new keyboards that apparently has better feedback compared to traditional portable PC keyboards. Oh yes, you still get the option of a multi-touch display complete with force touch.
The new MacBook Pro is mostly also the same beast as it has been compared to last year's model. It gets Intel's 7th gen Core processors with turbo boost up to 4.1GHz for a start. With that also you get a slightly improved battery life, bigger trackpad, and newly designed keyboard. You still have the weirdly interesting touch bar on the bigger models of the portable PC and still get multi touch display as an option. But other than that, not much else has changed from what we can tell.
iOS 11
Then we move to the mobile side of things with WWDC 2017. They introduced the brand new iOS 11 to replace the aging iOS 10. The new iOS, coming in fall 2017 (that is September onward for you Malaysians) though focuses more on making your iPad into a more productive and useful slate at home more than anything though.
It has a new built in files app for you to sort all the files you have in your device and manage them accordingly. It does not sound much to a lot of, let us say Android users as the files app has been almost a staple in Android of the modern world. But to the iOS, it is something quite new. There is also a new MacOS style dock on the new iOS 11 for iPad that makes navigation that much more intuitive and quicker. Even multitasking on the iPad is now easier as it gets the iPad Pro-esque dual window display, drag and drop feature that it sorely needs, and more Apple Pencil features than your everyday pen and pencil. There is even a new document scanner which allows you to scan your documents into the iPad. If you have the Pencil, it allows you to sign on it too (digitally of course). To make the iPad more of a media powerhouse there is the new ARKit that transforms your living space into an augmented reality space. Do keep in mind though that there is not many AR apps out there just yet.
For the iPhone, iOS 11 brings more Apple Pay enhancements to the game (not that Malaysia is enjoying it anyway). The new Apple Pay system now allows sharing or transferring of funds from your Apple Pay account to your friends Apple Pay account. You can do that even through a simple text, so in a sense Apple Pay is more integrated than ever. For those of you who thinks that Instagram is life, the new iOS 11 camera app allows you to capture a live photo that loops, and bounces like Boomerang. The more interesting part about the new camera app though is the new long exposure mode that is added allowing for some pretty interesting night photos.
There is a new and improved Siri, equipped with machine learning to better understand you and fit in your lifestyle better. It also helps you to live healthier somehow. There is even a new tips and tricks section now to get the most out of your apps which we find pretty bizarre. Siri is also a more efficient translator for you, all you need to do is speak into it and it will translate directly to a language of your choice. Speaking of Siri, the Music app has also been updated to be smarter than you are in finding the best music for you.
App Store
Of course with a new designed iOS 11, there should be an update on the app store too. Touted the most successful app store in the whole wide world the new App Store coming in September will have a new fresh look. The new design is supposed to help you discover more apps that are up your alley or display some of the more popular ones that you might like up front and center.
The new App store will also feature daily picks from its curators; which probably keeps you in the latest loop of things. Then there is a tips and tricks section to help you get the most out of your apps, which we find pretty bizarre. At the same time though the tips and tricks could really be useful when you have that new app that just goes beyond difficult to use.
iPad Pro
There is a new iPad Pro on the block and it comes in a mini size (Fall/September 2017). With the brand new update to iOS the iPad Pro not only gets a productivity boost, but also a size upgrade; or downgrade if you might. There will be a 10.5-inch version of the iPad Pro on sale this coming September along the 12.9-inch iPad Pro. But what's new with the new iPad Pro?
For one, a new display that supports up to 120Hz refresh rate, higher than any standard displays on plenty of devices these days. Its brightness is boosted to 600 nits for simpler outdoor use. With the P3 wide colour display as well you get life like images every single time you turn on the display, the real world just got even more dull. The higher refresh rates also makes using the Pencil feels like using an actual pencil. Every stroke is instant and seamless.
Under the shell the iPad Pro gets a A10X Fusion 64-bit chip that has six cores. That six cores will eat your children ('s attention) by rendering beautiful games anywhere you go at anytime you want. That Fusion chip is also powerful enough to edit 4K videos on the fly as long as you have the battery power to keep the device on.
HomePod
This is WWDC 2017's new oddity from Apple, the HomePod. It is not unusual for Apple to get into home electronics like their TV Box or iMacs and what not. It is unusual though that Apple made a new wireless speaker that you put as an accessory at home. Added to the fact that there are plenty of other third party speaker manufacturers that actually makes proper, actually good speakers designed specifically for Apple's iPhone and iPod platform, it is even more adventurous of Apple to venture into wireless speaker category.
It is designed, technically to be a rival to Amazon's Echo, or Google's Home assistant. But it is a different offer than those two in the sense that it is an actual speaker that you can use to play high quality music and what not. The speaker is even powered by an A8 chip for audio processing to prove that Apple is actually serious about its audio. It have 7 tweeters arranged around the pod to project noise to every corner of the room you place it in. It even has a 20mm driver to deliver powerful bass.
You pair it over AirPlay 2 and it transforms into a physical representation of your Siri. It is designed for music though so you can tell it to play whatever songs you have in your paired iPhone or iPad. Because it is Siri, you can even tell it to do your house chores for you (not really), or tell it open Amazon and buy a mop for example. Of course all that is through your paired device. It is an interesting home piece this HomePod. Play away on your HomePod September onwards, though it might take longer to reach the Malaysian shores.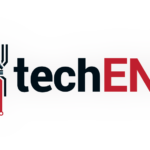 Source: Apple