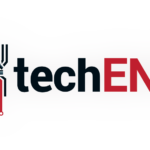 Microsoft apparently wants to add more bang to its Nokia built Windows Phone handsets. A rumoured device code named McLaren is said to be the successor to the current Nokia Lumia 1020 and will come, not only with a specifications bump, but also with a brand new set of sensors to enable kinect-like gestures on the phone. The McLaren first leaked by @evleaks will carry similar design aesthetics to the current Nokia Lumia 1020 including the camera hump. However, one major feature will differentiate it, the ability to use your phone without ever touching the screen.
The new kinect-like gestures which are enabled by the array of sensors will include things like answering a phone simply by moving the phone to your ear or enabling speaker phone simply by placing the phone faced up on the table. As we delve deeper into the features enabled by the sensors, rumours of features such as orientation locking based on how the phone is held, muting the phone when your hand is placed on the speaker or when you press it against your chest mid call and also dismissing calls simply by waving your hand in front of the screen.
The sensor based technology is supposedly called the 3D Touch and will initially be only available on Nokia made devices, locking out other Windows Phone manufacturers such as Samsung and HTC. Central to the 3D Touch will be significant Windows Phone UX changes which will see features like MixView come to the forefront of the UX. MixView will allow users to get related applications simply by hovering their finger a top the icon of the application they want to access. One example would be the appearance of applications such as messaging, Skype etc. around the WhatsApp application when you hover your finger above it. The related icons are said to burst out of the tile you are currently hovering over.
With Amazon also looking to introduce 3D technology to its devices, we'll have to wait and see who will implement the feature better. The Nokia McLaren is slated to launch later this year in America across a wide number of carriers – Verizon, AT&T and T-Mobile included. However, there is little word on when it will reach the rest of the world, if it does. If we take the Lumia 1020 as a point of inference, we can expect the McLaren to be release about 2 months after initial release in the U.S. and probably carry a similar price tag to the Lumia 1020 if not more.