Waze is one of, if not, the largest navigation platform in the world with over 6.3 million active users in Malaysia alone. To put a little context to it, Malaysia's current population count is at 32 million people – That a whopping 1 in 6 Malaysians on the platform. We sat down with Kelvin Sim; the Country Manager for Waze Malaysia to find out more about how the company is approaching data privacy and what they do with the data they collect. You'll be able to read what was discussed in this episode of the TechENT Podcast below.
We all know by now that most, if not all of the applications and services we use online are collecting data from us; be it usage data or profile data. It has become commonplace for us to trade our data for the convenience that our applications afford us. However, what the companies behind the applications and services do with our data has become more of a concern with recent developments.
Waze has become the most used navigation application in Malaysia with 1 in 6 Malaysians using the application. However, Malaysians make up a small fraction of the 110 million users who use the application monthly to get from one place to another. With that many users, it comes as no surprise that the company has access to a huge amount of data – anonymised or otherwise. That said, when we asked Country Manager for Malaysia, Kelvin Sim, his reply stunned us. He told us that Waze as a company does not collect any form of individualised data. However, it does collect anonymised data from the app's usage.
Using Anonymised Data to Serve the Community
While the company readily admits to collecting data, what it does with the data is what matters. For Waze, this takes on the form of research and also working with municipalities to help better roads and improve safety. Yep, you read that right. The company works with municipalities and if you're a passive user of Waze, this should give you more reason to start using the app a little bit more actively.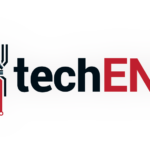 How exactly do they work with municipalities? Kelvin Sim shed light on some of the local collaborations in our interview with him; one of which is how Waze works closely with the Selangor government to ensure the roads in the Malaysian state are better maintained. Waze has many features built-in the platform – one of which is the ability to report accidents, weather occurrences and any potholes which you may come across while driving. When working with the Selangor government, Waze shares reports of damaged roads with the government. The government will then use these reports to mobilise its resources to fix the issue.
This builds on their advertisement efforts which Kelvin Sim also identifies as one of the many ways Waze looks to give back to its users and the larger community. The company also works with municipalities to help with their city planning. How? Well, the anonymised data the company collects allows Waze to paint a very different picture when it comes to a cityscape. It builds one which is focused on commute. This data allows the identification of routes with bottlenecks, points of alleviation for these bottlenecks. This information can then be used to help with urban planning especially in cities that are still actively developing. The data can identify possible new bottlenecks and also allow the proposition of entry and exit points that would help alleviate congestion as well as structuring planned developments.
Data to power connectivity
In addition to all these efforts, Waze is also looking into bettering connectivity; particularly when it comes to tunnels and underground connectivity. The company has been working with municipalities in places such as New York to help boost connectivity underground. Of course, if you know the New York underground, you'd know that connectivity can be an issue there. If you're in Kuala Lumpur, look no further than our very own SMART Tunnel.
Waze is working on a piece of technology called the "Waze Beacon" which helps users navigate and get connectivity when they're in less than favourable environments. While we don't have specifics of how the technology works, we know it has been deployed in New York and is possibly making its way to Malaysia very soon.
Focusing on safety
These efforts are the tip of the iceberg when it comes to the company's many efforts in creating a crowdsourced, connected city; something a lot of companies are looking into nowadays. That said, Waze's efforts aren't just in collaboration with governments. The company also focuses on road safety a lot when it comes to its features. They even advise voice activation for search when it comes to getting to where you need to go while behind the wheel.
In addition, the company's advertising approach is one of the most non-intrusive available. That is the tip of the iceberg when it comes to working towards road safety for Waze. They are actively collaborating with celebrities such as renown racer, Leona Chin, to help create awareness when it comes to driving. They also make reporting while driving a simple two step process which immediately updates the community.
With the mounting concern surrounding the issue of data privacy, its refreshing to see a company be so transparent with what data they collect and what they are doing with the data. What do you think about how Waze is using the data it collects? Are you more willing to share anonymised data if companies are more transparent?
About Kelvin Sim, Country Manager of Waze Malaysia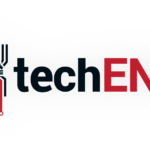 Kelvin Sim brings a rich professional experience spanning over 18 years and across multiple industries, from being a part of the biggest radio boom in Malaysia, to charting marketing strategies for one of the biggest local banks as well as numerous telecommunications providers, in addition to being involved in growing, establishing and facilitating digital mobile strategies and solutions.
Having polished his skills in Malaysia, Vietnam, Thailand and the Philippines, Kelvin solidified his understanding of the Southeast Asian landscape while igniting his passion in digital marketing by developing strategic insights that help craft relevant content, bringing a brand's story to life in the digital ecosystem. With these experiences, Kelvin is dedicated to lead Waze's data-driven content-marketing initiatives to drive commerce for local businesses and build brand affinity with the Waze driving community.
As part of Waze's growth in the country, Kelvin now leads a team that is dedicated to managing local advertising and marketing services while leading more initiatives to help improve driving conditions in Malaysia through various initiatives such as the Waze Connected Citizens Program (CCP).