Waze is one of, if not, the largest navigation platform in the world with over 6.3 million active users in Malaysia alone. To put a little context to it, Malaysia's current population count is at 32 million people – That a whopping 1 in 6 Malaysians on the platform. Recently, the company revealed plans to start encouraging advertising on the platform. We sat down with Kelvin Sim; the Country Manager for Waze Malaysia to find out more about their efforts in advertising and to talk about some of the issues surrounding introducing advertising to a navigation platform. You'll be able to read what was discussed in this episode of the TechENT Podcast below.
Wait – you haven't heard about Waze? Where have you been?!
Waze is one of the largest navigation apps in the world with over 110 million active users worldwide. Amazingly, about 6% of that user base resides in Malaysia. According to Kelvin, Malaysia is Waze's fourth largest market worldwide with over 6.3 million active users. That number also makes it the largest market in the Southeast Asian region. You read that right, Malaysian users outnumber users from some of the most congested cities in the world including Bangkok, Jakarta and Manila.
It comes as no surprise that brands have begun looking at using applications such as Waze to further their brand reach. However, when we think about advertising, we think about intrusive or insignificant billboards, banners or even videos which disrupt our own users' experience. This can be especially true when it comes to applications; what more navigation apps like Waze. This raised two major questions:
How does this new development affect data security on Waze?
Will these advertisements affect road safety?
Advertisements as a form of community service
Waze is no stranger to community. In fact, Country Manager, Kelvin Sim, readily admits that the app's success lies with its unique proposition of crowdsourcing traffic data from users. The sense of community and communal responsibility are, arguably, what makes Waze a go-to for people looking to commute.
"Well, I think that at the point of when we actually entered the market,there were no other options outside of Google Maps and I think what we did right more than anything else was the fact that it was very community driven. So, it's about the participation of the community.It's about people like me and you who use waze that actually contribute to that."

Kelvin Sim, Country Manager, Waze Malaysia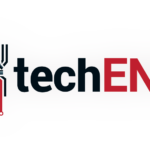 With the community being an integral part of its application, the introduction of advertisements on the platform can pose a serious concern. In fact, it could be a reason for users to leave the platform all together. However, Waze has a unique approach to its advertising ethos. The company looks at advertising as a value add and service to their users. How exactly do they do this? It's a delicate balance of being contextually relevant and also being as non-intrusive as possible.
If you've begun to see ads on the Waze app, you'd realise they are pretty non-intrusive. The ads range from pins for points of interest to destination suggestions when you're searching and even a smaller banner ad which seems to appear randomly. These forms of advertising integrate themselves into the user journey, which is what Waze prides itself with in their efforts to further monetize the platform.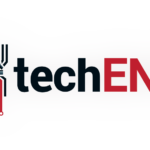 Talking to Kelvin, he highlighted that the ads are always contextually relevant. They are meant to be suggestions to help alleviate the stress and pains of commuting; addressing the users potential state of mind. Using the example of getting stuck in a traffic jam, he illustrated that the ads on the platform could possibly suggest a nearby cafe or petrol station to the user to let them sit out the traffic or wait a little bit till it loosens up. What's more, Waze will always suggest destinations along the intended route ensuring that users are not taking unnecessary detours. "Advertising is no longer about talking to people blindly," Kelvin emphasized. It's about delivering value and contextually relevant information for their users to "help them enrich their journey and when they reach their destination point".
Keeping data & road safety in mind while appealing to brands
Of course, the conversation naturally leads to data safety when we talk about ads online. It has become common knowledge that companies such as Google and Facebook collect user data to personalise and target their ads. One could say that recent developments in the industry have spurred a movement to reclaim privacy. Anyone who registers for Waze has to do one of two things: sign in with Facebook or fill in an extensive amount of personal information starting with your phone number all the way to your full name. Just what exactly happens to this information and what does Waze do with it?
We put the question point blank to Kelvin Sim. His answer, "We don't do anything with this data". The reason as he highlighted was the data privacy laws which have become a mainstay in many countries – Malaysia included. In Malaysia, the Personal Data Protection Act restricts companies from storing and using identifiable data without the expressed consent of the individual. Waze, like any other company is bound by this law. However, that brings up the question: Why even have a signup process? According to Kelvin, this data is simply used to create a unique profile to which your settings are stored. Users are then able to restore all their preferences seamlessly when they change their devices.
That said, while Waze does not collect personal data, they do collect data about your drive. This data is volunteered by proactive users through their reports and when users turn on the app. However, if users opt to just use the app passively, Waze collects data such as vehicle speed to allow its algorithm to react to traffic situations. Kelvin reassured us that this data is in no way identifiable to the user.
Why is this relevant to ads? Well, firstly, brands don't want to be associated with road accidents cause of their ads on a navigation app. More importantly, this helps us understand a little better the type of ads that get served on the platform. If you've been using Waze, you would realise that ads aren't particularly tailored to your interests and they usually highlight brands or points of interest along your route. This way nothing is intrusive nor identifiable. Keeping that in mind, brands can then place their ads – pins or other formats – in strategic places which have high traffic. This was also highlighted during their announcement of the new ad formats; brands are able to complement the physical advertisement billboards by targeting blindspots.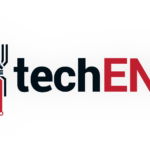 However, Waze stays committed to keeping commutes safe and also ensuring impactful, contextually relevant ads. One of the best ways they do this is through their app takeover banner. Yep – you read that right – app takeover banner. The big difference? Waze ensures that the ad only pops up when the car comes to a full stop. While you would think that other navigation apps do this too, the big difference with Waze is that they have done some research. From their research, they have found that after 8 seconds, people usually aren't too focused on the road and will, naturally, pick up their smartphone. This is why you rarely see this banner when you're driving if you use Waze.
"From the users… they see it as very beneficial to them. They see it as more of a service rather than an intrusion for them and they, sort of welcome that because we are able to ensure that what we serve them is contextually relevant…"

Kelvin Sim, Country Manager, Waze Malaysia
Waze strikes a unique balance of monetization, appealing to the community and also crowdsourcing data that makes it one of the most used navigation apps in the world. Arguably, in Malaysia, we have become so used to the app that its name has become synonymous with navigation. That said, could the company's approach to serving ads which serve their community and enhance the journey of each individual user be the next step in advertising? It sure seems like it.
About Kelvin Sim, Country Manager of Waze Malaysia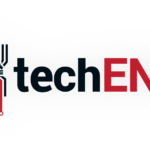 Kelvin Sim brings a rich professional experience spanning over 18 years and across multiple industries, from being a part of the biggest radio boom in Malaysia, to charting marketing strategies for one of the biggest local banks as well as numerous telecommunications providers, in addition to being involved in growing, establishing and facilitating digital mobile strategies and solutions.
Having polished his skills in Malaysia, Vietnam, Thailand and the Philippines, Kelvin solidified his understanding of the Southeast Asian landscape while igniting his passion in digital marketing by developing strategic insights that help craft relevant content, bringing a brand's story to life in the digital ecosystem. With these experiences, Kelvin is dedicated to lead Waze's data-driven content-marketing initiatives to drive commerce for local businesses and build brand affinity with the Waze driving community.
As part of Waze's growth in the country, Kelvin now leads a team that is dedicated to managing local advertising and marketing services while leading more initiatives to help improve driving conditions in Malaysia through various initiatives such as the Waze Connected Citizens Program (CCP).