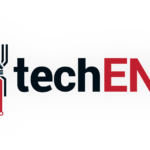 If you have at least a driving license and own a smartphone, you definitely have one or two navigating apps. One of those apps would definitely be Waze. Even if you do not have the app in your smartphone currently, you must have heard it before. It is actually one of the most popular navigation app in the world, not just in Malaysia. Its popularity is also its testament of how good the app actually is. It is intuitive, accurate, has a simple and fun interface, and also real-time; what is not to like about this app? Of course you need consistent internet and data connection but it does not even take up that much data from your quota anyway.
It is reliable too with real-time traffic detection; it will route you through the quickest routes in rush-hour and predicts a near accurate time of arrival to wherever your destination may be. Its accuracy on real-time traffic conditions also has plenty to do with the way it collects data off the users and consumers. The details of how they do that though is a story for another time.
Malaysia's favourite navigation app is getting a new global partner program though. This new program also will make the app more intelligent. How? This has plenty to do with what the new partner program does, or will do.
The new Global Event Partner Program as they call it is designed for the benefit of outsmarting traffic with better information exchange between the app and a broader community including their partners. The announcement itself already saw about 20 partner kicking-off the program providing real-time sporting event and music events globally.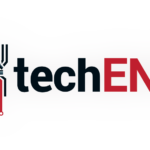 How this program helps is it allows Waze's partners to allocate certain routes for people who are actually interested or going to their events. Even parking locations can be pointed out on Waze. Waze will also help optimise the traffic flow around the event venue. Less angry fans means better event right?
That comes back to you as a user as well. If you are attending the event, the app will help you determine the best ways to get to you event. It will even direct you to the most accessible parking spot provided for the event.
In case you are not an attendee, you still get information about the event. Instead of ways there, it tells you how to avoid getting stuck around the event space. You even get updates on road-closures. So now you spend less time in traffic.
The purpose of Waze has been to reduce your time in traffic and alleviate frustrations on the road anyway. With the new event partners, they is trying to do just that; spend less time stuck in traffic to get to your event destination, or getting stuck in event traffic. Sounds like a plan does it not?
Here is an issue though, Malaysia's traffic conditions are bad enough. Of course, so far Waze has helped plenty. But with certain driver antiques unique to Malaysia it is still hard to predict outcomes of traffic. We do hope that this will solve the problem of double parking that is so common in the city though. Until we see the program implemented here, we would not know.
What do you think of this new program? Do you think it will work here or in South-East Asia? Would it really be a big help to you as road users? Let us know what you think in the comments. Gallery and press release after the break.
Waze Expands Traffic Management Partnerships to Stadiums, Marathons and Event Organizers

Washington Redskins, Atlanta Falcons and Hawks, Detroit Lions, Rock 'n' Roll Marathon Series and More to Improve Real-Time Traffic Control to Enhance Event Experiences

MOUNTAIN VIEW, CALIF. — August 11, 2016 — Waze announces the launch of the Waze Global Event Partner Program (www.waze.com/eventpartners), helping stadiums, marathons and other event organizers worldwide outsmart event-related traffic and better communicate road information with its attendees and broader community. With more than 50 million monthly active Wazers globally and more than 4,000 events successfully supported to date, Waze will provide partners with custom access to its traffic management technologies and communications channels in exchange for partner's advanced and real-time road closure and traffic information.

The Waze Global Event Partner Program provides an easy, real-time technology solution for stadiums, marathons and event organizers to share road and traffic information directly with Waze through:

The Waze Closure Tool: Previously available only to Waze Connected Citizens municipal partners, event partners can now add road closures directly to the Waze map.

Partners also can work directly with Waze, in advance or real-time, to add turn restrictions, lane reversals, parking lot locations and more to the map.

Waze Live Map: Allows partners to easily monitor traffic in real-time via a custom Live Map on desktop and mobile. Partners can also embed the iFrame Live Map on their own websites.
Waze Communication Channels: Beyond tools, Waze provides unique channels to reach drivers including in-app branded messages informing locals of pertinent event and road closure information, a custom landing page on waze.com/events with a map and list detailing road closures, and additional communications support from Waze staff should an evacuation occur or weather crisis unexpectedly hit.

"If you've ever driven to a stadium on game day or gotten lost navigating around marathon routes, you know it can be a frustrating start to an anticipated event," said Orit Yehezkel, Head of Localization at Waze. "Through the Waze Global Event Partner Program, we are working directly with partners to alleviate this pain point for attendees, extending a quality event experience to include the roads and parking lots. Together we can optimize traffic flow to get attendees into venues more quickly, yielding happier fans and potentially greater revenue from concessions, meet-and-greets, souvenirs and more!"

The Waze Global Event Partner Program launches with more than 20 partners including E15, a subsidiary of Levy Restaurants focused on enhancing event operation performance. E15 will collaborate with Waze and its five professional sports team partners to help them manage gameday traffic and road changes: Atlanta Falcons (Georgia Dome), Washington Redskins (FedEx Field), Detroit Lions (Ford Field), Washington Nationals (Nationals Park) and Atlanta Hawks (Philips Arena).

"E15 evaluates emerging technology platforms that improve the fan experience for all of our partners," said Jaime Faulkner, CEO of E15. "Our partnership with Waze allows our partners to provide early awareness of road closures and changes. Across ballparks, and heading into college, MLB playoffs and NFL football season, we're excited to pilot Waze and apply the technology to craft a seamless experience for fans from the moment they leave home through the game day experience."

The Rock 'n' Roll Marathon Series is also an early partner, providing Waze with official road closure information for its 30 races around the globe. Marathon weekends often feature three days of events which encapsulate cities in their entirety and organizers have positioned Waze, through its own communication channels, as an essential race weekend resource to navigate street closures and avoid traffic congestion.

"Waze provides us a tool to ensure community members have an innovative traffic resource to turn to on race day. This technology is an impressive addition to our community outreach program that our city stakeholders have come to appreciate, and expect," said Kara Kong, VP of Community Relations for the Rock 'n' Roll Marathon Series. "Having the ability to reach locals through Waze not only ensures our participants know how to navigate road closures and arrive to the start line on-time, but that anybody driving around on race day has the best and most accurate road closure and alternative route information."

Today's announcement is the latest expansion of Waze enterprise services, providing free data-driven solutions to varied partners, from transport companies to municipal organizations, to offer more efficient routes that yield safer roads. Tools powered by the unparalleled Waze knowledge base include:

Waze Connected Citizens Program (http://www.waze.com/ccp) – enabling safer, more efficient roadways through anonymous, two-way data exchanges with nearly 80 municipal organizations
Waze for Broadcasters (http://www.waze.com/broadcasters) – serving more than 170 global broadcast partners with real-time data and insights from Wazers on the road
The Waze Transport SDK (http://www.waze.com/transportsdk) – empowering six on-demand and transport companies to improve service and grow their businesses with Waze ETA, turn-by-turn navigation and preferred routing displayed in their native applications

The Waze Global Event Partner program is free and available globally to stadium, marathon and event organizers of all sizes. Acceptance into the program is largely determined by the quality of the local Waze network as well as partners' promotional and marketing commitment to drive attendees to use Waze and improve the quality of the data both parties receive.

For more information and to apply to become a partner, visit www.waze.com/eventpartners.

###
Source: Go Communications