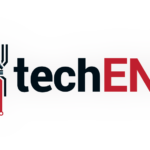 Waze is a traffic reporting app that is used for navigation and has become a hit due to its real time usage as well as its crowd sourcing capabilities. Users get to report on traffic jams and congested areas so other users can avoid the route. However, it seems that law enforcement isn't too happy with Waze. One of the features that users can use is to report the presence of police officers in certain locations.
With the knowledge that the police are in the area, users either slow down of avoid the area all together so they don't get a ticket. Hence, the law enforcement officers are saying that Waze is being used to "stalk" them. They are now demanding that the developers remove this feature so that people can go back to being the responsible law abiding citizen they use to be. Also, it is explained by Jim Pasco, Executive Director of the Fraternal Order of the Police that with the feature, it's easier to commit crime. All a user has to do is check if police are in the area. And if they're not, it's easier to commit the bad deed and run off without being caught. That makes sense in some way, don't you think?
Nevertheless, it's more of avoiding police rather than "stalking" police that users are relying on this feature for. Google has yet to respond but officers may just be reacting to Waze negatively due to the high tension caused by recent events such as that in New York.
What do you think? Should reporting police in the area be a feature kept or done away with? Let us know in the comment section below!
Source: Android Authority