The Huawei P series is, if you have not known; one of their two flagship lines. The brand new P30 has been announced and touted to be launched in Paris, on the 26th of March, 2019. That means that the replacement of the brilliant Huawei P20 is coming very soon.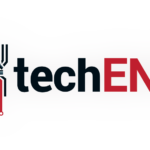 The P series from Huawei's stables has always been the photography champion of their product line. The flagship series has always focused on bringing the latest and greatest photography technologies in their smartphones to get the best photography experience and results. The Huawei P20, introduced last year, was even used to replace larger, plenty more expensive DSLRs for some professional photographers. The results were still breath taking, and made more impressive when the photographers mentions that they only relied on the Huawei P20 to take their professional grade photos.
Now the question stand at; how do you make an even better photography smartphone? How do you follow up from the amazing Huawei P20? How do you improve on that?
The answer lies in the Huawei P30 that is launching on the 26th March, 2019 in Paris. In short, we do not even know much about it just yet. But we can expect some amazing things based on what we have already seen in the Huawei P20.
The Huawei P20, made in collaboration with Leica packs the world's first triple-camera set up. They were not the first phone makers that introduced the quad-camera set up for the main cameras – but we may be able to expect the quad-camera set up for the Huawei P30 this time. The leaked results from Huawei's CEO, Richard Yu's super moon photo is a small insight to what the main camera set up can do. The photo is also best pulled with a quad-camera set up.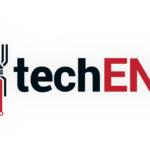 There will also be some impressive zoom capabilities with the Huawei P30 too from the looks of it. From Huawei's Vice President, Bruce Lee's leaked Facebook photos anyway there is some indication that the upcoming Huawei P30 will come with a zoom technology that will capture photos in a distance with great details.
On top of all of that also we can expect the Huawei P30 to have great low-light photography performance. How do we know this? The Huawei P20 was the world's first smartphone that can shoot photos at ISO102,400 capturing subject in lighting conditions that is less than ideal even for our eyes. The Huawei P30 can only improve on that if not merely matching that low-light performance.
We also know that the Huawei P30 will pack the latest HiSilcion Kirin 980 by Huawei just like the previous Huawei P20 packing the latest HiSilicon Kirin 970 at that time. That also means enhanced performance not only on the smartphone operation itself but the A.I. software that powers the camera. That also means much better subject tracking, even more stable videos, more effects, even more detailed photos, and ultimately even better-looking photos.
Lastly, we know that the Huawei P30 will come with quite unmatched freebies for buyers. That is based on experience and history of Huawei's major launches in the previous year. At least for the Huawei Mate 20 launch last year, we see users getting things like Huawei's wireless chargers, sound stones, a DJI Trello drone, and some of their Huawei VIP memberships.
We also saw that Huawei introduced the Huawei 1TB Backup Storage Drive when we got the Huawei Mate 20 series. It is their solution to users who needs more storage space and serves as a backup tool that automatically backs up your smartphone's data when you plug it in. Of course, you can choose too what data the drive should back up. It also serves as your Huawei devices' fast charging hub, including the MateBooks. Its waterproof fabric lining keeps it stylish yet functional, a beautiful thing that keeps your desk looking tidy and proper.
Will you get that 1TB Backup Storage Drive as a gift on top of other things with the Huawei 30? We will find out later when the best camera smartphone launches on the 26th March, 2019. We can only tell you that they are still going to be quite amazing. For more information you can check out their site here. You can get the latest news and promotions from Huawei you can even check out their Facebook Page.
*DISCLAIMER: This is a paid advertorial by HUAWEI TECHNOLOGIES SDN BHD. It does not reflect the opinions or views of the techENT editorial board or writers. *