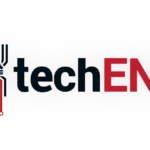 The Vivo brand name is a unique one. They strive to make the best mid-range devices with some very interesting innovations up their sleeves, which is what made their devices sell anyway. Believe it or not, Vivo is one of those innovators that sometimes does things that no other manufacturer has done before. The device they just brought in, for example; the X21 has a fingerprint sensor you will never see.
They were technically the first manufacturer to put two cameras together to form a dual-camera setting pointing toward you, the user. That effectively made it a dual-camera selfie smartphone. They were also the first manufacturer that uses Hi-Fi audio chips in smartphones to enhance audio capabilities. These are some of the things they have done before.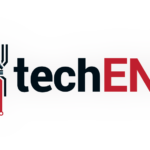 The X21 is no different. It sort of pioneers a new design language that we do not see plenty of in the market. The Vivo X21 integrates its fingerprint sensor within the 6.28-inch display.
The Vivo X21 packs a bit of punch too with its Qualcomm Snapdragon 600 Octa-Core SoC with 6GB of RAM. This is near flagship territory technically. You get 128GB of storage built-in. If that is not enough for you to load up all your favourite movies, or FLAC music files you can add up to 256GB of MicroSD too.
The combination of the SoC with 6GB of RAM runs an Android 8.1.0 Oreo with Funtouch OS 4.0. There a single 12-Megapixel camera out the rear and front of the device; no dual-camera trickery here. The photos and 4K videos that you take with the camera can be admired via the 6.28 Full HD+ 1,080 by 2,280 pixels Super AMOLED touch screen.
All that power has to last the whole day too. Without the juice to power it, the device means nothing. To keep it running the whole day the Vivo X21 has a 3,200mAh non-removable battery.
The highlight of the device though is the lack of an obvious fingerprint sensor. Unlike its lookalike competitor though it still does have a fingerprint sensor on top of the facial recognition login. The Vivo X21's fingerprint sensor is underneath the Super AMOLED display that you look at. Specifically it is placed in the middle section of the bottom part of the display. When activated, all you need to d is touch that part of the display (the screen also displays where you need to place your registered finger), and voila your device is unlocked.
The one-of-a-kind Vivo X21 is available nationwide via Vivo concept stores and authorised resellers from 9th June, 2018 onward. It goes for MYR2,299 but you can get it exclusively from Digi with some postpaid plans (do check with your local Digi stores). To commemorate the exclusive partnership with Digi any Vivo purchases done in any Vivo concept stores are entitled to an extra 5GB of Digi mobile internet for the next 12 months as long as they sign up with Digi's Postpaid plan (offer available July, 2018 onward). Did we also mention they are World Cup 2018's official sponsor?
Source: Vivo Malaysia
---
Also published on Medium.