Remember the Vivo NEX? Yes, that was quite fresh from a few months ago actually. Before we even got a chance to say what is next for the Chinese brand, they gave us a glimpse of what is to come for the next NEX (Geddit? Geddit? Oh, nevermind). On that note, we are quite impressed.
The FullView display with no interruptions from any camera modules or weird notches still stayed of course. The display on the Vivo NEX 2 is even bigger than before though while maintaining about the same dimensions as the older NEX. Measuring in at 6.39-inch with a body coverage of 91.63%, the Super AMOLED display is the biggest centre of attention of the NEX 2.
Dual Display

You might think that; "yeah that is a big display, I can do plenty with it". Vivo now asks you; "why not do more, with two displays on a smartphone". Yes, this has another display that is shoehorned to the back of the device. it measures in at 5.49-inch and is a Super AMOLED display so you are not getting that low-resolution, notification-only sort of thing that we have seen somewhere else before.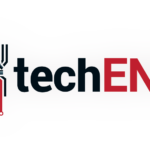 Why is the rear display not as big as the display up front? Well they have to fit their cameras no? That is what the Lunar Ring at the back is for. The Lunar Ring even has its own LED strip to create a glowing effect that even goes with your music.
Cameras
The cameras that are in that ring is now a triple camera set-up rather than the traditional (now, we can say this is traditional) dual camera. The main shooter is a 12-Megapixel Dual-Pixel sensor that is equipped with 4-axis optical image stabiliser for shake free photos or even videos. The other is a specialised Night Video Camera for all those low-light videos you might want to take for the celebration nights. Then there is the a 3D Time of Flight camera which is essentially a 3D sensor to measure subject depth and renders 3D models of the subject's face for even more accurate facial recognition, and even beautification.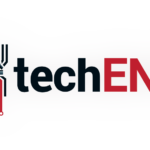 There is no front-facing camera here because that triple camera is all you need. You can use that thing as a mirror with the rear display as well so you can even unlock your device using the rear camera. Well, you can only unlock your device using your face via the rear camera. That, or you can unlock your device from the front via an in-display fingerprint sensor. That rear-camera is also the camera you use for selfies and what not, so you can now record videos in 4K with LED flash, or even take selfies that are as pretty as the usual main camera photos.
Power Power Power

If you are wondering how the Vivo NEX 2 manages to do all these things, it packs plenty of power. It has a Qualcomm Snapdragon 845 SoC. That powerful flagship spec chipset is partnered to 10GB of RAM so that both displays have ample of room to work with when you open two or three different apps on both displays. The rear-display can even act as trigger pads for certain battle royale games if you need it to. To ensure you have enough space for all your preferred contents there is the 128GB of storage built-into the Vivo NEX 2.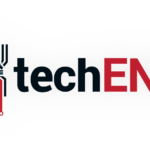 Yes, having dual displays will not be kind to the battery life of any smartphone. The Vivo NEX 2 that runs on Android Pie 9.0 packs a 3,500mAh which, in theory anyway, should last you a whole working day. We are a little sceptical about that but the size is restricted by the super-thin and sleek design of its body. If you run out of juice though the Vivo NEX 2 supports Qualcomm's latest fast charging technology via USB Type-C port.
Availability
Availability in Malaysia is not yet confirmed. Our lucky neighbours in Singapore though will get their hands on it first if we heard correctly. The price in this region is not yet confirmed too. The official price in China's currency is CN¥4,998. That is just slightly over MYR3,000. We do hope that Vivo might revise their pricing for the SEA market though because that is actually quite premium pricing.

---
Also published on Medium.