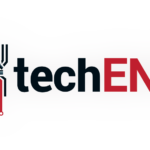 Verizon announced that it will be entering a formal agreement to acquire Yahoo!. The move comes after Yahoo's prolonged battle to stay relevant in today's rapidly changing market. The once famous search platform and internet services provider spent the better portion of the past  three years struggling to remain competitive. In the past 2 years it acquired companies such as Cooliris and tumblr. After a tough four month search, the once prominent internet giant is now heading into the sunset.
In an official press release, Verizon confirms that the acquisition is well underway for a whopping USD$ 4.83 billion (RM 19.652 billion). However, unlike most of Verizon's other acquisitions, it looks like Yahoo's new home will be under the wing of AOL. Verizon acquired AOL last year for USD$ 4.4 billion (RM 17.89 billion). The buyout will make Verizon one of the biggest digital ad providers in the US. In fact, the acquisition gives Verizon a total of 4.5% market share trailing behind Google and Facebook.
According to the press release, Verizon's acquisition covers all of Yahoo's day-to-day  operations which includes its ad business, digital content services including Yahoo Finance, Sports, Mail, Messenger, Search and all of its physical properties. Notably excluded is Yahoo's 15% stake in Alibaba and 35.5% stake Yahoo Japan which amounts to over USD$40 billion (RM 162.6 billion). After the successful buyout, the remains of the tech company will be renamed and be turned into a publicly traded investment company.
While the future of Yahoo! under Verizon remains unclear, it can be summised that the brand and its services will live on under new ownership. With Verizon's lofty aims of becoming one of the leading companies bridging both the mobile and desktop worlds for consumers, we will possibly be seeing Yahoo's offerings take new shape once the acquisition goes through. Being placed under AOL, Yahoo will be under the watchful eye of Tim Armstrong, current CEO of AOL. "War time" CEO of Yahoo, Marissa Mayer has expressed interest in remaining with Yahoo. However, reports indicate that it will be extremely unlikely. Mayer is tipped to get a severance package valued at about USD$57 million (RM 231.61 million).
The acquisition brings an era to close. For those who grew up in the 90s, AOL and Yahoo were ubiquitous brands with the internet until the advent of Google. In the words of Marissa Mayer:
"Yahoo is a company that has changed the world, and will continue to do so through this combination with Verizon and AOL. The sale of our operating business, which effectively separates our Asian asset equity stakes, is an important step in our plan to unlock shareholder value for Yahoo. This transaction also sets up a great opportunity for Yahoo to build further distribution and accelerate our work in mobile, video, native advertising and social."

Marissa Mayer, CEO of Yahoo