"Imagine a chemist and an engineer and a doctor and a behavioral scientist, all working together to truly understand health and to better prevent, detect, and manage disease. Picture a world in which technology and life sciences are not distinct, but partners with a united mission."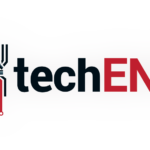 That was a quote coming from Verily's main webpage here. There also states that their mission is to discover new things about health and diseases with the combination of technology and modern life sciences. Now that is V in Alphabet, Google's current mothership.
We all not too recently learned that the top brass at Mountain View have just made Alphabet out of Google and that eventually will name all their owned companies and divisions by their alphabets. Verily is their latest reveal and it originates from Google's awe inspiring Life Sciences division. The Life Sciences division, if you have not already known is quite well known in experimenting with all kinds of technology Google can come up with and get their hands on to turn them into something a lot more useful in our everyday lives.
Previously known to the world as Google X they were responsible for things like the driverless car that is Google so well known for to map the world for the now famous Google Street View on their Maps application. Remember that really cool glasses that is also a piece of computer, Google Glass? That was also Google X's achievement. Of course, Google X is an entire company of its own now. The life sciences division though got pulled out and was turned into Verily.
Verily works on the bases of their previous projects when they were in Google X. For one, they rooted their contact lens project from the days of Google Life Sciences Division in Google X. They set out to build a contact lens that could possibly a personal computer or electronic device that we can use with just literary a blink of an eye. Other than that little project they are also working on other things that may look and sound a little boring but it does help in the healthcare application. Now as an independent subsidiary in Alphabet, Verily does have the more freedom to put some effforts into researching for their projects. For example they actually will have more freedom to play around with new types of hardware that they can come up with, create new softwares from scratch to solve a particular problem, and also to work on any clinical experiments of their choice. All in all they would be free from the restrictions of playing only with what Google X could come up with.
By now some of you readers may start to wonder how this development in the Alphabet ranks affect you and us as consumers and the general public. By having Verily as an independent entity from X means that Verily will get its own bigger budget to work with and way more freedom in their medical and application research and development. More funding and freedom of research means bigger and better research and results. For all you know Google Alphabet could come up with more medical cures and miracles before any of our feared diseases could get to us. With the way the Mountain View based technology firm works also we may be able to get our hands on cheaper and more effective health treatments from them as well. So how much would this affect us? Actually, plenty.
Sources: Verily