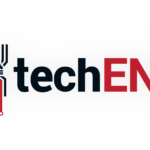 Mobile wallets seem to be all the rage nowadays; with more and more companies seemingly joining the foray with their own versions. A new start up under Axiata Digital, Boost, has announced a significant partnership with Universiti Teknologi Malaysia. In this agreement, both parties will be teaming up to create Malaysia's first ever "cashless campus".
The partnership will see the app being activated on all 25,000 students and faculty members across the university's campuses in Kuala Lumpur and Skudai. Boost will be adopted at the campuses as the sole mode of payment for all on campus transactions including the purchasing of food and other amenities.
This is a big step in Boost's aims to drive the Malaysian digital economy and also be at the forefront of the digital revolution. With the new app, the Axiata Digital backed start up, is aiming to bridge the gap between the lifestyle needs of consumers and state of the art digital technology. In pioneering the cashless transaction field in Malaysia, Boost is one of the first to offer a quick and easy means of going cashless with cash back rewards built-in for everything from Steam Wallet cash to Prepaid top-ups for mobile.
"Backed by Axiata's vast expertise in digital technology across Asia, Boost is at the frontier of the digital economy and one of the fastest growing mobile wallets in the market. Our partnership with UTM signifies more than just a venture, it also represents a new and exciting way for Malaysians to move forward in the digital world. We believe this is only the beginning of an exciting journey as we look to form more strategic partnerships in the future to educate and instill trust in consumers on the reliability, safety and security of e-wallet applications…"

Christopher Tiffin, CEO of Boost
The hallmark agreement puts Boost at the forefront among other e-wallet and cashless solutions such as FavePay and SamsungPay which are paving the way in Malaysia.With the backing of Axiata Digital, it is given that we'll be seeing more and more merchants and partners signing up for the app to reach the growing user base.
With the calibre of apps and services joining the e-wallet and digital payment foray, Malaysia's aim of moving into a fully digital economy may not be that far out of reach. However, the alarming rate at which e-wallet and e-payment applications are popping up in the market may be a sign that more stringent policies are needed to regulate it.
---
Also published on Medium.