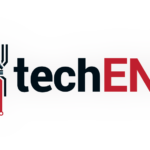 Hitachi is a name very familiar to any home owner. It is also a name that is always associated with quality, reliable home appliances. As with any other Japanese brand, purchasing their home appliance means that you get some of the best valued, and best technology for your money. Their products usually last for a long times as well so any purchase is always a long-term investment.
Hitachi also is one of those industry innovators that always has something new in store. Every product iteration is always better than the previous one and packs a bunch of technologies to make your life better. It is all about making living better and more comfortable.
That said Hitachi is going to make your living even better in 2018. To kick-start the year Hitachi has introduced a new fridge series, washing machine, air conditioning, a few vacuum cleaners, and a brand new rice cooker.
Big French Glass Series is Big for Life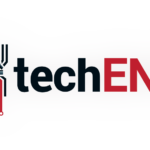 A fridge is just a fridge right? It only needs to cool my food and keep them fresh; or freeze them and make sure they last for a lifetime. This is where you are wrong; a fridge is not just a fridge.
A fridge is not just a cool box where you store food; well in technical terms, it is. But it is more than that these days. It is part of a family, it is a part of life and every home. It is almost an essential part for living. If you do not have a fridge at home, it is no home at all.
So Hitachi, the innovator they are introduced their new R-W720P7M Big French Glass Series of refrigerators.
Energy saving is already an expected feature in any big home appliances so Hitachi's new refrigerator is no different. This new series is plenty more energy-efficient than ever before though with their new inverter and dual fan cooling technology. The inverter is, well an inverter. The dual fan cooling though is quite clever.
The dual fan cooling features two separate fans; one at the freezer compartment, and another in the refrigeration compartment. Each powerful fan does away with its own job to ensure maximum efficiency in terms of cooling. The placement of the fan as well makes sure that all the items in the box gets maximum and even impact in terms of refrigeration and freezing.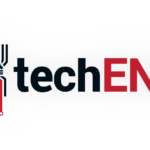 Traditional refrigerators do not really allow you to adjust temperature of the cooling box. The new Hitachi refrigerator has something called the Fresh Select feature allows you to have total control over the cooling temperature in the refrigeration side. That ensures your produces get the best treatment from the refrigerator.
To ensure the freshness of your greens there is the Moisture-Guard Vegetable Compartment. The specialised compartment ensures the vegetables gets optimum humidity for a prolonged freshness for that healthy and fresh salad dish you always wanted to make.
Thirsty? No problem. You have a built-in tank type water dispenser at your disposal. That is cold water on a tap.
The refrigerator comes with tempered glass shelves for a prolonged use. It can take up to 100KG so you can be sure that it can handle anything you can put on top of it. Of course you can control all the features of the product via a touch screen controller on the glass panel up front.
Wishy Washy with Ultra-Stream Series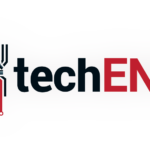 keeping your food at its optimum state is not enough for a complete healthy living. You have to have clean clothes too. For that, you have the new SF-240XWV Ultra-Stream washing machine.
Of course it still has that Powered inverter for maximum power efficiency. That is paired to the Ultra-Stream technology which is an ultra powerful water stream that allows your clothes to be thoroughly cleaned. Even the most resilient of dirt should go away with the new 4-step wash that ensures concentrated detergent penetration.
It's power saving features also include a 3-step eco monitor that analyses the laundry amount and fabric type. It will then automatically set itself for the optimum settings for the sort of wash required. The washing machine is clever too as it has an auto self clean feature to minimise maintainance requirements.
Other than that the washing machine features smart wash programs, water power control, shower plus, memory options, tangle-free finish, and 12 water level modes. This is a complete tool to clean your clothing.
Why Stop at Cooling Down The Room When You can Clean its Air Too?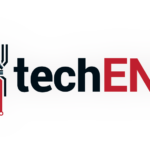 Healthy living does not stop there. The quality of air you breath also affects your health. Of course Hitachi has a solution; the new Scene Camera Air Conditioner RAS-VX13CJ.
This new series of air conditioning features a Frost Wash Mode which does not only cool your air, but it keeps itself clean from dust too to minimise maintenance. The self-cleaning system is made out of stainless steel to ensure that it is even more hygienic.
The air conditioning is really clever as the Scene Camera Twin can detect your activities and sunny spots. It will then adjust the airflow for optimum and even cooling of the room. It watches you sleep to with Air Sleep Feel. It automatically adjusts the temperature and humidity levels at the best level so you would have a good night sleep.
Vacuum That Annoying Dirt Away!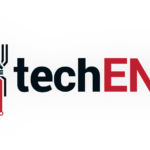 Then there is your floor and carpets. Those are some of the most bacterial prone areas in your house. You walk on them everyday too!
Hitachi Has the solution for that too fortunately. With their Multiple Nozzle Cyclone Vacuum Cleaners (CV-SE22V) you can now clean your home with extra ease. You can switch between multiple cleaning nozzles to reach the oddest or most difficult part of your house.
The High Power Cyclone technology comes with a 2,200W motor that will suck up any sort of dirt you can spill on your floor while being power efficient. There is no need for a separate bag anymore with this new vacuum cleaner when you can just wash its dust case. But then again the dust and air Centrifugal Separation System compresses the dusts so much that you never have to clean your case that often anyway.
The best part is that the vacuum features Nano Titanium filter and HEPA (H13) filter to ensure a bacteria free environment. The filters data as an anti-bacterial filter and a deodorizer for you homes. That will ensure that your home smells as good as it looks.
Why Not Eat Better Too?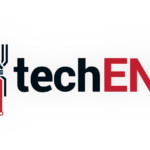 Well, you have been living healthy with other appliances from Hitachi, so why stop there? Why not continue to eat better with Hitachi too?
Why not eat our favourite thing on earth (it is a Malaysian staple) with their ultimate induction heating rice cooker?
Yes, you read that right. This is an induction cooker; meaning this is probably the most advanced rice cooker you might find in the market right now. The Japanese made 3.6mm (not 3.5mm) thick iron pot ensures that your rice is cooked evenly anywhere they are in the pot. There are even different rice modes for you to select for the your preferred best result.
Other than cooking rice though you can even cook other dishes with the cooker. On the display panel you can select from 40 different recipes to cook whatever hearty meal you desire. Plus the inverter technology means that you will cook everything faster and more efficiently.
Availability
These Hitachi products are now available from major electric chains across Malaysia. For more information you can either check with the chain stores or visit their website here.
Source: Hitachi Malaysia
---
Also published on Medium.