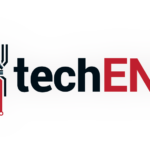 Any.Do has announced Any.Do 2.0. The latest version is a cross-platform service focused on turning your lists into collaborative projects.
The newest version of Any.Do is looking to join your work and personal lists and make it easier for others to modify them. Hence, it allows you to basically organize your life. Be ready to pay up for the premium version though if you get too reliant on it. It might cost you USD$5 a month or USD$45 a year.
With the update, you can share your tasks with multiple people. You can set deadline and assign task. Others will be able to view it and modify it as well. Something similar to Trello, if you ask me. Your list of things to do will sync with Android, iOS as well as the web.
When you add a task, you'll be able to add more information with the newest Any.Do. You will be able to attach files and the free version comes with in app note taking as well. The update allows for Dropbox integration as well. On a free version, you will only be able to add up 5 MB files. If you get the premium subscription, the size of the files are unlimited and users can set custom recurring tasks and location-based reminders.
You can even pick between four color scheme settings for your app for a little bit of personalization. If you upgrade to version 2.0 in the next two weeks, you get a discounted subscription fee of USD$27 a year or a temporary USD$3.
Source: The Verge