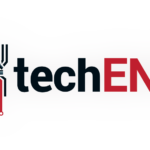 Ookyo may just be Maxis Mobile's best-kept secret. The MVNO (Mobile Virtual Network Operator) caters to the needs of any millennial with a one-stop plan for a flat rate. All your other perks are a matter of simply adding on the perks and paying for only the features you use. Best part? You get access to the Maxis 4G LTE network at a fraction of the price of postpaid.
The carrier is now revamping their plan with better value for its users. For a flat rate of RM30 a month, users will be able to enjoy unlimited Internet for 4 applications of their choice. Right now, there are over 100 apps which are supported including Facebook, Instagram, WhatsApp, Telegram, Spotify, YouTube and even Pokémon GO. ookyo claims that there are no strings attached to this. What's more, if unlimited internet on4 apps isn't enough, you'll be able to add on more at RM3 per app per month.
In addition to the unlimited data for the 4 apps, ookyo is offering an additional 5GB of high-speed internet for all your other internet needs. The plan also comes with a 10% Google Play Credit back plan for money spent on the ookyo Store. That simply means that you'll be getting 10 sen for every ringgit you spend!
"What makes ookyo awesome is that users have total control on how they experience the Internet. This new ookyo plan is in line with keeping up with the market demands. There are constantly new and popular apps that keep popping up, and we want to give users the freedom to choose their favourite 4 apps. They also have the flexibility to change their choice the next month, making us the ONLY digital prepaid plan to have such an offer. If any of your favourite apps are not in the list, let us know. Suggest via the ookyo app and let us do something about it,"

Maybel Chan, Head of ookyo
Beyond these basic benefits of the plan, you'll be able to cater the plan to your every need. As mentioned before, users will be able to add additional apps for a monthly fee of RM3 per app. Aside from this, there's a whole lot more you can customise. Some of the add-ons you can include in your package are unlimited calls and SMS from RM8 per month an internet passes for additional 4G LTE quota.
Signing up for ookyo is all online. All you have to do is go to the official ookyo website or download the ookyo app from the Google Play store. Once on either platform just sign up! You'll receive your SIM in the mail. Once you get it, just activate it and you're all set.
---
Also published on Medium.