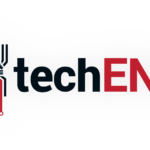 Huawei is currently the world's third largest smartphone manufacturer after Apple and Samsung. We are expecting a fourth quarter, 2015 report soon, but as of the third quarter is concerned Huawei shipped 26.5 million of their smartphone units worldwide after 48 million units from Apple while Samsung still leads with 84.5 million of their units. Although not yet confirmed with fourth quarter and total annual shipments Huawei announced that they have shipped out more than 100 million devices leading Lenovo and Xiaomi.
On that note though, Huawei's push into the western market like the Americas seem to help boost its positioning this year. Of course being Google's flagship Nexus 6P manufacturer does not hurt as well. They have been making some pretty great devices so it does make sense for Google to give the little guy a shot. Here is the thing, the China based manufacturer has been focusing on the Asian market; especially China for the longest time and only introduced models like P5 Lite, Ascend Mate 2, and SnapTo to the western market and holds plenty of other devices back at its home market. That means that most of their shipments are focused in the Asian region.
Next year though Huawei is planning and hoping to start a bigger push into the United States market. While this side of asia have enjoyed some Huawei flagships, the United States are going to get their first taste of what this Chinese manufacturer can do when they really try. Next year onwards Huawei will be making their Mate 8 and the Honor 5X available to consumers in the USA.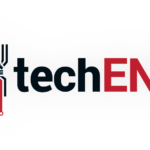 The Mate 8 is going Huawei's flagship leading the charge featuring a high-end 6-inch 1080p full HD display paired with 8-Megapixel shooter up-front, 16-Megapixels out the back, 128GB of internal storage, 4GB of RAM, and powered by four Cortex A72s running at 2.3GHz and four Cortex A53s running at 1.8GHz. If it sounds feisty, it is because it is. The Honor 5X though is the budget friendly smartphone with a 5.5-inch 1080p Full HD display, 5-Megapixel front shooter, 13-Megapixel main camera, 16GB of internal memory with 3GB of RAM, and powered by an octa-core Qualcomm Snapdragon 615 with four cores clocked at 1.5GHz and the other four clocked at 1.2GHz. How much would they be when the arrive at that marker is yet to be known.
Huawei also has plans to bring a new Huawei Watch in 2016. That is also rumoured to be available in the western markets when it is launched somewhere mid of the year. The Huawei Watch launched earlier this year but it was not made available in Malaysia. You are however able to get it through online means in this part of the world. However if you can wait, we do suggest waiting on the second generation of this brilliant looking device to pop up before purchasing.
Samsung and Apple are of course still the reigning champions when it comes to smartphone shipments and at the foreseeable future there is no way that their titles could be up for grabs. Huawei may be third in line but they are still far off when it comes to sheer volumes alone. In the USA even some are still finding it hard to take on the brand seriously. Of course the Nexus name have brought up the brand into its next level and people should start taking the Chinese manufacturer seriously soon enough. If they do push through the western market with their already brilliant devices though it is possible that their position as the third largest manufacturer will be secured. Not only that, Apple and Samsung should be worried too as the rise and stabilising of the third position would mean the erosion of their market shares as well. That is no surprise though, Huawei has been making brilliant devices over the years and have been gaining quite strong followings since its inception especially in its home market, China. We do expect great things from Huawei, here's hoping this part of the world gets some light from Huawei as well.