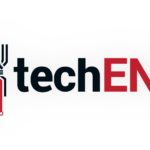 U Mobile has always been the brand you go to when you want really affordable smartphone plans with maximum data. They made their name by offering the best phone plans in the market; the cheapest of them all sort of value proposition. So far that brand positioning have been working for them. So of course when they launch their new plans we expect them to be the best value of them all too.
Today is such day. The big orange brand has launched their new "Giler Unlimited" plans which offer, well unlimited plan for as little as MYR30. The Giler Unlimited plans are probably some of the simplest provider plan we might have seen in the market. They only offer two choices for Giler Unlimited; prepaid or postpaid. Interestingly, the limited plan choices makes things much easier for customers in our opinion, there is none of that customizing gimmick that other competitors seem to champion.
The prepaid plan is called the GX30. As the number suggests the GX30 sets you back MYR30 for 30 days validity. With that you get truly unlimited internet for 30 days, uninterrupted. There are no time limits to it too so there is none of that 1.00 a.m. to 7.00 a.m thing that other service provider offers too. Of course with MYR30 you cannot expect them to give you everything. You still have to pay for calls and SMS. The rates for that are the same as the previous plans. You also get a 3GB quota for hotspot with the GX30.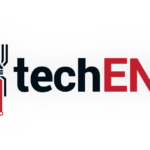 If you go postpaid though you get the Giler Unlimited plan at MYR50. Which is also why it is called GX50 (obviously). This one is a complete unlimited plan. You get unlimited data every month in your subscription, unlimited calls, and unlimited SMS plan. Apart from that you get a total of 5GB for hotspot.
At this time the GX50 and GX30 postpaid and prepaid plan is the best valued data plan in the Malaysian market. Even when you look at Digi's unlimited data plan, that will still set you back double the money. Of course the plan from the Yellow Man gives you 20GB of tethering data. But then again, you do most of your work and entertainment on your smartphone anyway.
Source: U Mobile
---
Also published on Medium.