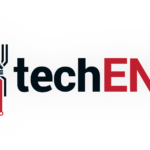 Ultimate Ears announces a limited time offer for its UE BOOM. The promotion period starts from 16th November till 31st December 2015. Originally priced at RM799, the promotion offer is at RM599 for the first unit and RM399 for the second unit, all price is inclusive of GST. Don't miss out on this limited time offer which is available at selected stores nationwide.
The UE BOOM is a 360-degree wireless speaker that drops bold, immersive sounds in every direction. Its acoustic skin enables it to be water and stain resistant. Not forgetting the 15-hour rechargeable battery making it portable and convenient. UE BOOM is a social music player made to help you rage, riot, party and play the music you love, out loud. It's designed to make the most of digital music's convenience, while making it less of a solitary experience.
UE BOOM is the first-ever social music player, a wireless speaker that's packed with a specific set of features that sets a new standard for listening to music. It's the first stereo speaker to offer 360-degree sound in a battery-powered device, and features a 15-hour rechargeable battery. Its versatile go-anywhere shape is wrapped in a specially developed acoustic skin that is both water and stain resistant so you can enjoy your music anywhere you go. And it is made for connecting with others. If more friends crash the party, you can wirelessly connect two UE BOOMs together through the free UE BOOM app (available for iOS™ and Android™) to play them in either stereo-to-stereo mode or traditional left/right stereo mode.
"The digital age has changed how we listen to our favorite songs and interact with music," said Rory Dooley, general manager of Ultimate Ears. "While online music services have made it easier to access your music, it's remained a challenge to have an anytime, anywhere listening experience that can be shared with others. UE BOOM solves that problem. Ultimate Ears strives to amplify the social experience of listening to music, bringing people together around the music they love. UE BOOM is designed to bring music out into the world, and that's why we're also supporting this introduction with a campaign to inspire young music fans to make music social."
After nearly 20 years of working with the most discerning ears in music, Ultimate Ears has set out to help change the way people experience the music they love with its range of critically acclaimed wireless speakers and earphones. That tradition continues with UE BOOM and interactive programs such as The Social Music Experiment.
Availability
UE BOOM is available at selected stores nationwide. For more information, please visit our website at www.ultimateears.com. This promotion is only available in the selected list of chain stores below:
Machines
Mac City
iStore
Mac Studio
Connect
Radio Shack
Flash Gadget
[email protected] Valley
Charlie Cellular
Switch
Ascentouch
About Ultimate Ears
Ultimate Ears, a brand of Logitech, revolutionized the way artists perform music on stage with the creation of its custom fit professional earphones in 1995. Today, more touring artists use Ultimate Ears than any other brand, and UE makes critically acclaimed earphones and speakers that are redefining the way people experience the music they love. Ultimate Ears is the leading supplier of in-ear-monitors for professional musicians and an emerging provider of premium speakers and headphones for the consumer market. For more information, please visit www.ultimateears.com.