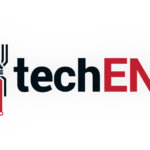 U Mobile in Malaysia is already very well known as the fastest growing telco in the country. With high value offerings with prices undercutting most major Malaysian telcos it is hard not to see why they have grown so much in so little time. With their philosophy of providing the best value to their customers at the lowest possible price they are always coming up with something new to reward their users. That is exactly TERER THURSDAY is all about.
The TERER THURSDAY campaign started out in December, 2016 itself that includes partners like Golden Screen Cinemas, 7-Eleven, Starbucks, OLDTOWN White Coffee, Kenny Rogers and more. It is a customer reward program for U Mobile users that can be claimed every Thursday  from the 1st of December, 2016 onward. There will be different treats and deals that you, as a U Mobile user will be entitled to every Thursday. These treats are accessible via the MyUMobile app available for free on the Apple App Store and Google Play store.
Additionally because it is a month of celebration (Christmas, and New Year's eve is just around the corner) U Mobile also has their Christmas Reward Campaign where users can enjoy up to 12 days of consecutive deals leading up to the festive day, that is 12th to 24th of December. On these days users are offered 'Buy One Free One' deals from their partners, of course via MyUMobille app.
If you missed an old friend, it is time to start picking up your phones that are on U Mobile and start making super long phone calls between the 14th and 18th of December, 2016. Why? U Mobile will be giving away five Apple iPhone 6S Plus to 5 users with the longest call duration between this time. Talk a whole day if you can to win yourself a new Apple iPhone 6S for Christmas. Winners will be announced on 25th December as well and the info will be up on U Mobile's website on the 14th of December, 2016 onward. Press Release after the break.
U MOBILE's TERER THURSDAY OFFERS CUSTOMERS RM5 million worth of WEEKLY FREE DEALS

KUALA LUMPUR, 1 December 2016 – U Mobile, the telco with the fastest mobile network in Malaysia, today unveiled a brand new rewards campaign called TERER THURSDAY which offers both its Prepaid and Postpaid customers free deals every Thursday starting from today. For the first TERER THURSDAY, customers will get to enjoy a free Chatime drink worth up to RM6.50. The TERER THURSDAY treats which are worth up to RM5 Million in total may be obtained via the 'MyUMobile' app.

Over a one year period, U Mobile customers can look forward to TERER THURSDAY treats from Krispy Kreme, Golden Screen Cinemas (GSC) , Cars International, 7-Eleven, Starbucks, OLDTOWN White Coffee and Kenny Rogers, just to name a few.

Jasmine Lee, U Mobile's Chief Marketing Officer shared that the telco is constantly thinking of innovative ways to reward customers, "Over the past few years, our customer base has really grown tremendously and we are constantly looking at ways to reward them for supporting us. We decided on TERER THURSDAY as we wanted our customers to have a head start for the weekend by enjoying free treats compliments of U Mobile. To ensure that the treats would be of appeal to our customers, we are investing RM5 Million in the TERER THURSDAY Campaign to ensure that there will be a wide range of treats to be enjoyed!"

For more information on TERER THURSDAY, visit http://u.com.my/rewards/TERER-THURSDAY.

Christmas Customer Reward Promotion

To mark the festive season, U Mobile also has a special Christmas Reward Campaign where customers will be able to enjoy 12 days of consecutive treats leading up to the festive holiday.

From 14 December to 24 December, customers will be offered 'Buy One Free One' deals from U Mobile's partner merchants via MyUmobile app. On Christmas day, U Mobile will be giving away five iPhone 6S Plus to five customers. To qualify, customers need to make a minimum of 12 calls between 14 December 2016 and 18 December 2016. Customers with the top 5 longest call durations will win an iPhone 6S Plus. Winners will be announced on 25 December 2016. For details please refer to U Mobile website from 14 December 2016.
Source: U Mobile Malaysia