Microsoft Office and U Mobile have more than just their orange colour in common now. The two have now come together in a new offering from U Mobile. Focused on catering to the digital nomad, the new GoOffice offering from U Mobile is focused on enabling productivity On-The-Go with a connectivity package and Microsoft Office.
GoOffice is U Mobile's first truly enterprise centric offering. The package comes with:
Microsoft Office 365 Business which comes with Microsoft Word, Excel, PowerPoint, OneNote, Outlook and an offline only version of Microsoft Access
1 Principal Postpaid Line
2 Supplementary Postpaid Lines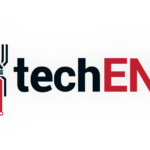 The principal line of the GoOffice bundle comes with unlimited voice and data with 20GB of HotSpot (wireless tethering) usage. In addition, the principal line also comes with 4GB of Roam-Onz data which enables connectivity in 12 destinations. The Supplementary lines come with unlimited voice and 6GB of data each. In addition, the Supplementary lines come with 500MB of Roam-Onz data and unlimited Waze.
The package will set users back MYR238 for the initial bundle as listed above. Additional Supplementary lines are available at MYR45. Early birds are entitled to a MYR20 rebate on their monthly bill.
The Microsoft Office 365 license entitled subscribers to access to Word 365, Excel 365, PowerPoint 365, Outlook 365 and OneNote 365. Microsoft Access is also available for offline installation. The license entitles users to use Office 365 on up to 15 devices consisting of up to 5 Macs and/or PCs, up to 5 phones and  up to 5 tablets. This is activated by U Mobile when subscribing to a single email address.
The bundle is now available at U Mobile. Existing users are able to subscribe by visiting U Mobile's GoOffice website or by visiting a U Mobile outlet near you.