Before we get into 2019, it is always good to reflect what happened in the past year and what we can learn from them. For Trend Micro, one of the most well-versed companies in the current state of cyber securities, that is always the case. Knowing what happened in the year before always helps the organisation prepare for what is to come later.
Looking back to 2018, Trend Micro records one of the biggest growth numbers in Malaysia as a part of the Asia Pacific markets. 2018 also saw Trend Micro moving their services and getting into cloud based solutions more than ever thanks to the digitalisation of many organisations that are their clients. That would set a trend for 2019 too, indirectly.
BEC Attacks Highlights Malaysia
It is not all sunshine for Trend Micro in Malaysia last year though. Last year was the year where ransomware becomes the talk of the town; especially with the rise of cryptocurrencies like Bitcoin. Malaysia as well is the country that got hit most by Business Email Compromise (BEC) type of attacks.
The reason for that is pretty simple – social engineering. You know those scam emails that tells you that you are the beneficiary of a tonne of wealth? Yes, those are a type of BEC. There are plenty more that guises themselves to look a little more legitimate or more convincing. From these emails, cyber criminals can gain access to certain organisations' important data and use them for ransom and what not.
That brings us to 2019, where Trend Micro predicts that BEC type attacks will still be prevalent. The only thing that might change with BEC type attacks is the targets. In 2018 cyber criminals target mostly higher up management staff or higher level executives. As awareness among the upper level group regarding cyber attacks increases though, a certain amount of measure will be taken making it harder for BEC type attacks to succeed. Not for the lower level employees though where awareness is still low and protection is at the minimum.
Clouds Are Whiter
Then there is the Cloud. Yes, this has been the keyword for 2018; "cloud". Why cloud? Well, one thing about cloud is that it is readily available anywhere and anytime; if you are connected to the internet. Small price to pay these days for unlimited and unrestricted access to data.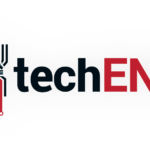 The best part about organisations moving into cloud spaces as well is that these companies do not need to have their own physical infrastructure to have a digital space. They only need to approach service providers to engage and put themselves in the online space. That not only saves space, it saves a lot of money.
Then there is the fact that cloud is pretty much on demand. You use what you need and get what you want anytime, anywhere. You only pay for what you need too, so there is no wasted funds or space to think about.
Then there is the avenue of Internet of Things (IoT). This is the age if where every single thing is connected to whatever device that we can get our hands on. That also means that the "Bring-Your-Own-Device" (BYOD) trend is big. That creates a whole new problem for cyber security too, especially as the trend increases in 2019.
Having connected devices means you get access and control all your devices, appliances, or even machines in your office via one device like your laptop PC or even your smartphone. But that also means whoever has access to your smartphone or your laptop PC has access to all these network connected items too. That gives the possibility of the cyber criminals getting hold of your critical digital systems and either phishing important data or even use the access to these systems for their own benefits like cryptomining.
Human Error is Always an Issue
There is an inherent built in issue with any digital systems. That issue is us, believe it or not, is us human beings. Every digital programs and device are built by humans and they are never perfect. There will always be defects from time to time and the same goes to digital systems.
The problem currently is that we are growing more reliant on these digital systems and our lifestyles are becoming more and more digital. That problem plagues the companies we know today as well. Digitalisation was a big thing in 2018 and it will only grow bigger in 2019.
Humans are not perfect though and there will be times where someone makes a mistake which can lead to catastrophic results. In most cases though these mistakes are quite minor and have small impacts to businesses. No matter how small though, human error is still a costly thing. a wrong programming can lead to crucial down times and sometimes create unnecessary inconveniences. This is something that growing companies will face, but they are unnecessary troubles.
Preparing for 2019 – Tips from Trend Micro
So what do you do? The cyber environment is going to be even more dangerous as we venture through 2019. It is not going to get any safer and better in the coming year. With cloud and 5G coming in, we are more vulnerable than ever.
Be Alert, Be Always Aware
Ignorance is bliss, people say. In this case, ignorance can be quite dangerous. Knowing about what can be a threat to you in the cyberspace is always good and can potentially protect you from plenty of trouble. It might even save you plenty of time and effort and money.
In any kinds of environment you should always be aware of your surroundings. That also includes the digital space. An anti-virus is not enough anymore. That way you do not accidentally put yourself in a vulnerable position that might lose you your job or even dignity. Being aware of these vulnerabilities and the sort of attacks cyber criminals might use against you also saves you the trouble of going to your IT guys and begging for their help.
Better Password, Better Protection
Plenty of people underestimate the importance of using strong passwords. Having a strong password can be the difference between having secured services that only you can use or getting your services abused by people other than you via your accounts. Imagine racking up humongous credit card bills when you have not actually done any actual shopping on your own.
All this worry can be eliminated and even prevented by having a complex password that is unique to every account for all differing services that you subscribe to. Most of us have the habit of using one or two passwords to cover everything. Having a single password, no matter how secure is still making yourself vulnerable. Think of it this way, what if your super complex password for your email is broken? They have potential access to other things too, like your banking account.
Having multiple complex passwords for everything can be the solution to that. Each of your account to all the services you subscribe to will have their own unique security measures in that case. That also means that the cyber criminal needs to put in more effort to be you in the digital world. They might even give up in that case.
Go Cloud!
This might seem like a little bit of a contradiction actually. But we assure you it is not. When we say go cloud, we are suggesting cloud based solutions; not put every single data on cloud. You can, and for cost effectiveness, should be on cloud. That could save you plenty of time accessing data that you need at all times and at any place.
Yes, you are more vulnerable having all important data available over-the-air. There are however, solutions to that. As an organisation you can even approach Trend Micro to integrate security into your preferred cloud service provider. There are even multiple service providers that has already integrated cyber security into their cloud platforms to a certain extent.
Of course to protect your data in the cloud you would need a security service provider. This is where companies like Trend Micro comes into play though. With a combination of their machine learning algorithms (also buzzword for 2018) and software know how, preventing an attack on your cloud based items is easy. That allows you the freedom to work anywhere and not worry about leaking your data to harm doers.
To Sum 2019 Up
It is not enough anymore to install an antivirus in each computers in an organisation to prevent cyber attacks. With every device being connected to each other, people are more at risk than ever. In that sense you need more than just surface level protection on your PC.
Cyber security is now also more important than ever. Companies invest and lose billions of Dollars just because of it. It goes even deeper than just an infected point. That infection can grow to unnecessary proportions and create plenty of problems.
In that sense it is important to keep ourselves protected and keep ourselves aware of the threats in the digital workspace for 2019. New threats will emerge and even security software may not be the ultimate solution to these issues. That said, we need to be pro-active and take the necessary measures now to prevent unnecessary problems later on.
If you would like to know more about Trend Micro you can visit their website here. If you want to read the full report too, you can see it here.