Trend Micro is one of the world's largest if not the largest cyber security solutions provider. Currently Trend Micro has about 500,000 corporate customers and posts revenues in the billions. The brand, to plenty of us is synonimous to anti-virus solutions for the modern PC. The brand though has not been in the consumer PC security solution for a while though. Despite starting out as an alternative anti-virus solutions provider for individual PCs Trend Micro has now set themselves apart in the cyber security industry offering various solutions for enterprises big or small. Currently Trend Micro has their TrendLabs spread out across the global market to collect data, and find solutions to over 1.15 billion of daily threats.
The year 2017, according to Trend Micro has been quite colourful in the context of cyber security. You see the rise of new sort of security threats like ransomwares. There were also a bunch of data leaks and information leaks that happened in Malaysia that could disrupt the nation's cyber progress that happened near the end of 2017.
For 2018 Gartner estimates that Malaysia will spend up to MYR65.2 billion on IT. The amount is justified with the rise of plenty of new business and the increase in connectivity and its demand. But the increase of connectivity also means that threats will increase.
in 2017 though Trend Micro finds that cyber attacks leverages on vulnerabilities that could have been prevented. Of course 2018 will much be the same according to them. That is also due to the increased spending on IT products and increase in connectivity.
Ransomware are here to stay
Trend Micro have predicted before that ransomware will continue to grow in numbers and variety. That was well observed in 2017. The expansion of ransomware though is quite alarming in the same year. Names like WannaCry becomes all too familiar last year.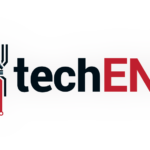 For 2018 Trend Micro still expects ransomware to be one of the biggest threats to cyber security. This is also plenty due to the rapid increase in IoT devices and integrated systems. Beyond that though the dark web offers services and subscriptions for regular users to ransomware. The rise in popularity and value of cryptocurrencies like Bitcoin too makes it even more lucrative for cyber attackers.
Over US$9 Billion in Losses
Over the course of three years the most lucrative sort of cyber attack has been what is known as Business Email Compromise (BEC). In fact from the beginning of 2015 to the end of 2016 the losses that has been incurred by this sort of security breach has increased by 2,370%. In 2017 alone the losses are estimated to be around US$9.1 billion. For the year 2018 Trend Micro expects that the numbers exceed the US$9 billion mark as well.
The issue with BEC is that the most effective way to prevent it is through awareness and targeted individuals taking active roles in prevention. Most of these BEC attacks are sourced back from emails mostly and it sometimes depends on the target itself to open certain malicious link or accidentally download a malicious software. Of course IT personnel in the company can take precautions by installing security software, setting up firewalls, and such. In the end though the most likely targets have to go through training consistently to ensure their awareness of the attack itself.
New Wave of Cybercriminals with New Plans of Attack
Malaysia expects their IoT growth to hit about MYR9.5 billion in Gross National Income by 2020. This means that IoT devices will steadily be introduced in Malaysia over the next three years to achieve this number. The push for IoT also means that more and more devices will be more connected than ever. Despite encouraging positives from IoT platforms it is not all sunshine and rainbows.
The growing demand of IoT platforms means that there will be more IoT devices around. With more IoT devices available there will be more connectivity and integrated systems. With more connections though security gets more complex. Security solutions does not only have to protect a single isolated system anymore. These solutions now have to ensure that the entire connected ecosystem that contains hundreds to thousands of wireless devices are secure all the time. That becomes a problem as more devices become part of the network.
As the world becomes more connected in one way or the other the topic of cyber security becomes more real. It does not just affect the big corporations anymore, it affects us as users daily. The amount of malwares, adwares, and other cyber attack tools out there are remarkably terrifying. So what do we do?
We take precautions. We take prevention steps. We educate ourselves, and arm ourselves with not just software solutions but awareness of the threats. Obviously once we know an assess what is at risk we can take precautions to protect ourselves against cyber attacks. You will find that you can do that not only for your own homes but for your workplace also. Some of it could be as simple as changing your default password to prevent others from accessing your private network. Another could just be setting up your own home or office VPN to ensure that your activities stay private and protected behind another layer of firewall. Of course no solution are 100%, but 90% of something is still better than nothing.
How do you know more though? Trend Micro have come up with their own study to what is the cyber security state for the year 2018 in their blog, here. So if you want to know more, here is a chance to learn to secure yourselves for the year 2018. As they say, brace yourself for 2018 is coming (we know it is already here, do not need to remind us).
Source: Trend Micro
---
Also published on Medium.