You know these guys, the name is all too familiar to Malaysians or even residents of the country. It is the country's first glimpse of what cashless looks like – a card that contains money that is specifically used for commuting. Believe it or not the service is about 20 years old now. Over the years if existence the service has gone through multiple evolutions, from the sort of card they use to the infrastructures that were made available to make commuting even more convenient. Today, it takes a step further in making commuting smoother for Malaysians with RFID.
Before anything esle let us talk about RFID, the tech that is being used here. RFID stands for Radio-Frequency IDentification which is sort of self-explanatory. The technology relies on a small passive hardware and another active hardware for both detection and information transfer. Sounds too good to be true? Not really.
The technology lends itself to a spy technology developed by the Russians. That is a story on its own so we might revisit those things later. What is important here is that the technology allows an identification receiver and transmitter that is not even powered via a battery. In airports, the RFID technology replaced the bar code technology because it is more accurate, and can put and orientated anywhere on the luggage. That reduced missing luggage cases by at least 30% in plenty of airports.
The non-powered RFID token is scanned via an active and powered hardware. That hardware technically scans the token, identify it according to its database and gets its operation going. It can be used to identifying access privileges, authorise transactions, or even sorting of any sort of items and produces you can think of.
In the case of Touch n' Go the RFID technology is used for toll transactions; at this time anyway. There are technically two types of RFID tokens available in the market; an active one or a passive one. The one Touch n' Go opted for is a passive token that does not need to be plugged in anywhere or even fitted with battery.
The token is stuck to either the headlamp area or windscreen area as determined by a trained installer. At this time, because it is in testing phase the tags can only be registered with a single vehicle. It cannot br synced to a Touch n' Go card but it is synced to something that everyone these days can recognise as an app. More specifically the Touch n' Go eWallet app (free on Google Play Store and Apple App Store). Whatever information you need to know regarding your tag is accessible via the app. Reload is also via the app, if you are wondering.
Once installed you only need to ensure that your eWallet has sufficient credits and go through the RFID lane where there is a scanner infrastructure. Technically it is that simple. The tag on the vehicle is rated to last up to five years and it is nearly impossible to uninstall without being destroyed first. They are working on a solution for users to install the tags themselves for scalability purposes. Currently there are only a number locations where you can install the RFID tokens with more locations to be added later.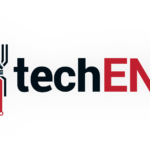 The question now is; why would you move from your ol' Plain Jane Touch n' Go card in a SmartTAG transmitter to an RFID? The SmartTAG technology is still working, and jt works the same. Here are 3 reasons why.
The RFID technology in your car works without a battery strapped into the token while the SmartTAG transmitter needs a battery that needs to be changed every six months or so.

The SmartTAG detection zone is very narrow, it depends on how the receiver at the gate its installed and where it is placed. If it is placed near the boom gate then it gets a little unnerving for users. The RFID detection zone is much wider comparatively. That also means that vehicles with RFID can be detected from further away and the boom gate can be lifted earlier meaning less time stopping, more time going.

The RFID token is completely controlled via the app. It links directly to the Touch n' Go eWallet app so whatever expenses on the RFID tags are charged directly to the wallet with no separate account. Whereas the Touch n' Go cards are their own wallets which means you need to keep track of it separately via specific channels. Having one place to keep track of everything means there is less hassle and less chance for you to be stuck at the gate, helpless and without credits. That also means smoother traffic mind you.
---
Also published on Medium.