Paying for tolls is a part of being in Malaysia – well it is a part of car ownership in Malaysia. You cannot avoid it; well, you can but if avoiding tolls means taking a whole big round to get to your destination and means that it may take a bit longer to arrive at your destination. You can also pretty much consider that cashless in Malaysia starts with paying at the toll gate. Touch n' Go is that first cashless initiative in Malaysia and has been a long-standing brand for cashless payment systems in Malaysia. You only need a sort of prepaid card for things like your public transport. Of course it pioneered the cashless toll system, also unmanned toll booths.
For over twenty years, the Touch n' Go remained a faithful solution to the drivers in Malaysia. When they introduced the SmartTAG system, things become even easier for road users. You do not have to roll your windows down anymore to go through toll roads. You just need to buy a transmitter, which is worth about MYR150 these days and look quite sleek. But it is still an additional removable item in the car, and you need to get fresh batteries every six months or so, depending on how heavily you use them. That is why RFID is a big welcome.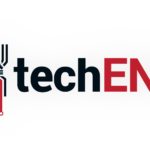 The thing is, old habits die hard; you know that saying, and that struggle. So if you just bought your Touch n' Go card, getting an RFID sticker to stick on your car might render you card a little useless. There is also another issue. Despite RFID now open for beta testing for any number of users, you may not be able to get it soon enough before going to a toll gate later. You have the Touch n' Go app and you want to use it though.
What if you forget reloading your Touch n' Go card? You will be stuck ahead in the toll-gate while listening to the whining horns of annoyed drivers behind you. You get uncomfortable stares and you have to exchange awkward looks with the next toll-gate user. You then wait for a Touch n' Go staff stationed at the office nearby to come save you. That is no good. That is not something you have to go through again though if you have Touch n' Go app.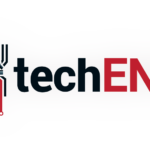 All these problems can be solved using Touch n' Go app's feature called PayDirect. If you have used the Touch n' Go app for a while now you would notice that you can add your old Touch n' Go cards into the app and monitor how much credit you have left in them at any time of the day. You cannot reload them through the app yet because, reasons (we are told that they are working on it).
Instead of only monitoring the cards though, Touch n' Go allows you to spend the eWallet credits using the card now (even when there are credits in your Touch n' Go card, the eWallet's credits will be spent first). When we say now, they introduced the feature not too long after releasing the 'add card' feature in the app. Except, at that time you can only use and test PayDirect at DUKE highway's toll-gate only.
Now though you are able to use them in most major highways. This also means that you do not have to even reload your Touch n' Go cards anymore. You avoid paying MYR0.50 to reload your cards now. Now, you only need to reload your eWallet and go through the toll as normally as possible using the Touch n' Go card of your choice.
Because you can add multiple cards (up to three) in a single eWallet account you can even get your family members' cards on your app and ensure that they always have enough credits for tolls. If all of them are your cards for different cars (because you own multiple cars; lucky you), you can control all of them from a single place anyway – no more forgetting to top-up all your cards and getting stuck at the toll-gate. If you do use the PayDirect feature though you can get up to 20% rebate for the first 10 PayDirect toll transactions when you add your physical card to the eWallet.
Of course, Touch n' Go PayDirect is not accepted in all highways yet. They are continuously working on it though. A little slow? Considering that they have successfully opened an RFID lane for every single major toll-gate in Malaysia save for the closed loop expressways (mostly interstates), they are making good progress. Considering also that the Touch n' Go eWallet app is one of the most widely accepted eWallet around is also a testimony of the progress they made since they launched last year. For the list of highways that are now PayDirect enabled, the list is below. Of course there will be more added to the list at a later date, watch this space.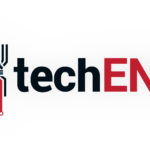 "PayDirect" enabled highways:
Duta – Ulu Kelang Expressway (DUKE)
Stormwater Management And Road Tunnel (SMART)
Kemuning – Shah Alam Highway (LKSA)
Guthrie Corridor Expressway (GCE)
Kuala Lumpur – Kuala Selangor Expressway (LATAR)
Kajang Dispersal Link Expressway (SILK)
Ampang-Kuala Lumpur Elevated Highway (AKLEH)
Besraya Expressway (BESRAYA)
Cheras – Kajang Highway (GRANDSAGA)
Damansara – Puchong Expressway (LDP)
Kuala Lumpur – Karak Expressway (KLK)
Lebuhraya Grand Sepadu (GRANDSEPADU)
Maju Expressway (MEX)
New Pantai Expressway (NPE)
Shah Alam Expressway (KESAS)
Sistem Penyuraian Trafik KL Barat (SPRINT)