Have you gone cashless yet? Come on, why not? You have to, it is the next big thing. Which is the easiest? We would say Touch 'N Go at this time. Why? It integrates the Touch 'N Go of old to the new; you can link and monitor your Touch 'N Go cards, you can use the app to pay for movie tickets, or even top-up your credits and pay for bills. It is one of the more versatile up-and-coming eWallet in the Malaysian market and it is not difficult to see why it keeps growing.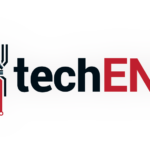 There is plenty of benefits of going cashless too. For one, you do not have to carry a thick physical wallet with folded cash that can be quite cumbersome. Not to mention the number of cards you have in it.
Secondly, you look quite cool with it. Paying with your smartphone is the future. In some sense then, it looks like you come from the future; that is cool right?
Lastly though, is the simple fact that there are benefits that comes with it. Using eWallet is still a very new thing, something not too widely accepted just yet. Because of that, service providers have to work with brands to give you the best possible benefit to attract you to their respective platforms. While that may sound bad, it really is not. For us common users, it is like having a credit card with plenty of benefits, all in your smartphone.
One example of a benefit you might enjoy with Touch 'N Go is Tealive, which just renewed their partnership today morning. That means that you can buy even more Tealive with the eWallet. Promotion for Touch 'N Go eWallet users changes from time to time too. Today, to mark their refreshed partnership, they were offering Tealive drinks for only MYR1 at The Sphere Bangsar South. Well, it lasted only two and a half hours, but hey that is still nice if you are around the area. If not, there will be a Raya Campaign from the 5th of May to 15th of June for you to buy your Tealive at MYR2.50 per cup, exclusive to Touch 'N Go eWallet users.
So, have you heard of Touch 'N go now? What are you waiting for? Download it for yourself now!