We now live in world where minimalism is a thing. It is a big thing actually. That also means, now carrying a physical wallet is Dinosaur. "Doesn't that mean I cannot buy and spend money anymore?" I hear you say. Fret not, the age of eWallet and ePayment is upon us and the stars are shining bright down on us (Christmas tree, stars on the tree, geddit? Nevermind).
Having an eWallet these days is a must. Well, when I say must; becauze having eWallets give you benefits like no other. You get cashback deals and discounts and what not. It is actually quite awesome to have any eWallet in Malaysia. I myself are on about four or five different eWallets.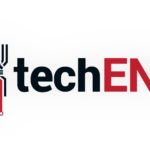 The issue with eWallets in Malaysia though is not the eWallets themselves. It is thr adoption of the technology that is still a little thin. There is barely enough merchants out there to warrant us to leave our wallets at home or completely throw it out the window for good.
Today Touch 'n Go Digital took another step to make that a reality though. This time, they partnered with the big boys; Mid Valley Megamall and The Gardens – two of the largest malls in Malaysia, second only to One Utama (probably, correct us if we are wrong). The known fact for these two malls though is that they are some of the busiest malls in Malaysia. Try finding a parking here in the weekends and let me know how that goes. Even taking a Grab here can be a pain.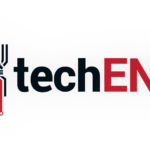 There are currently only a handful of stores that support Touch 'n Go eWallet though. These participating stores also offer some very compelling offers if you use the Touch 'n Go eWallet. TeaLive, in fact, is offering their drinks at MYR2.50 in stores nationwide. In Popular you get MYR5.00 off for every purchase over MYR80 (nationwide deal). Another participating store is Mou Tak Ding that offers their herbal tea for MYR1.00. Even Boost Juice is offering MYR6.60 for their All Berry Bang, Mango Magic, or Strawberry Squeeze.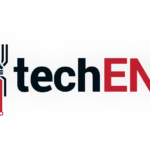 Of course there are other stores that are participating in the collaboration. Touch 'n Go is aiming to have 80% of stores in the Mid Valley City malls adopting the eWallet by the end of 2018. The offers from current participating stores also ends at the end of 2018. There are definitely more exciting deals ahead, and yes there is the possibility that the whole of Mid Valley Megamall and The Gardens Mall accepts Touch 'n Go eWallet payment via QR code. To encourage you to adopt their eWallet, Touch 'n Go is offering up to MYR4 million top up pins (in the form of MYR10 vouchers) in Mid Valley Megamall. You can collect the pins at booths at Level 3 in Mid Valley Megamall and Level 2 in The Gardens Mall. To know more about which stores offer what for the eWallet you can visit their website here.