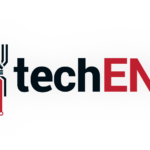 With the delays in launching Samsung Z and rumors surfacing that Samsung has decided to let the Z go, we were under the strong impression that the South Korean tech giant's operating system, Tizen can be pronounced temporarily dead.
However, with the new report that Samsung is planning to launch a low-cost Tizen phone in India, hopes have been renewed. Now, we have new details on the soon-to-be-launched device.
The Tizen powered smartphone will feature dual SIM slots and an FM radio. It will in addition, have a low resolution 3.2 megapixel main camera and will run on Tizen 2.3. With the brand new operating system, apps such as Twitter and Facebook will be available but that's about it. We don't think you'd have a big range of cool apps to download since Tizen is still quite new.
The information on the device is quite scarce and since there is still quite some time before the device is launched, the details may change. Not to worry, we'll keep you up to date with any information we get. So, stay tuned!
Source: SamMobile