Ah, the Television (TV), the traditional centerpiece of a living room in your home. When we say traditional, it was not actually very long ago that TVs are big, immovable objects that needed a pick-up trucks to haul. They displayed black and white moving images and was displayed with a large tube that was contained in a large box as big as a large microwave oven.
If you've seen a first generation TV, it is completely different from the TV that we have today. The regular TV that we have today is a sleek, thin thing that would hang pretty from walls. They look like they are part of the wall in some cases. The colours that you get today is much better than what you had before – more than just three colours of black, white, and grey. Yes, plenty of pretty colours. The resolution too, lifelike almost. Especially with the 8K TV that Samsung displayed the last round.
Yes, this is an Aidilfitri content, so to all of you who are celebrating; Eid Mubarak. Aidilfitri is also about new beginnings. That can only mean one thing for us Malaysians – shopping.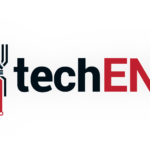 In a lot of cases, it is time for you to replace your age old TV from another generation. The TV that you had in your living room for ages now and does not even do Full HD. It is time to replace your old TV with a brand new display 4K resolution. Yes, that seems to be a television standard these days; 4K, at least 49-inch, OLED.
Wait, OLED? Organic LEDs? Yes, that one.
While OLED is not the only display technology out there, it has become the most popular standard in display panel technologies. It is not LCD (Liquid Crystal Display), so they are in complete different worlds. It is technically using individual light bulbs that lights up in unison to create images for you to look at. Yes, the diodes are very small.
Brands like Samsung, LG, and Sony; the TV champions of the world, ate up the technology and sold millions of TVs with OLED panels. Some of them still champions the technology. So, if you want to get a new TV, maybe you should get an OLED too, right? Well, not really anymore.
OLED displays do offer you really good colour contrast, with very deep blacks, and saturated colours. They look properly good if tuned properly. They boast almost lifelike colours and super vivid images that makes it look like you are looking at the real thing, especially in 4K resolution. They are amazing to look at, and they are amazing to work with for consumers. So, why does the biggest player in the field, Samsung decided that OLED is not cool anymore and switched to Quantum Dot technology?
Well, the fact that OLED practically conquered the TV market squeezes the prices of LCD displays down so much that LCDs becomes dirt cheap. That is why Samsung, who is also trying to maximise their profits, switched to layering LCD displays with their Quantum Dot (QLED) technology. No, the first generation Quantum Dot TVs from Samsung are not LED panels. They are, in fact LCD panels which explains the brightness. The next generation though, should be LED panels.
The main reason though, is due to the major technical flaw that OLED panels pose for the long run. Samsung found that the RGB LED layout is inherently flawed, especially the Blue diodes. It is not really about the colour itself though, its about longevity and durability. The Korean electronics giant found that the blue diodes do not last very long, which usually explains the retained images you get from an aging OLED TV panel. It is not just the blue diodes though, the rest of them does not do too well too. This is what we know as the burn-in phenomena. While LEDs do not produce plenty of heat, they do not last as long as a TV should. This is something they cannot fix, not in the short term or without spending billions.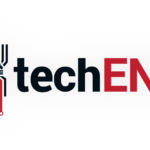 The other competing brand found a way to prolong, or delay the burn-in issue, thus prolonging the life of their TVs at home. Instead of coloured diodes, they went for white diodes with coloured filters as and when the diodes need colours. Which, in theory, is great for a period of time. But ultimately it does cost the display colours a little bit. Contrast is poorer thanks to that, while blacks may not be as deep sometimes. But you still get burn-ins later on, and you are not really getting "true OLED". It is not really a fix then.
The problem is less apparent in lower resolution TVs with lower power consumption. But when you try to go for 4K UHD resolutions, the power consumption goes up quite a little bit more. You have not even considered the 8K TVs. With higher power consumption for bigger TVs and higher resolutions, the shorter the LED diodes last which makes burn-in more apparent and appear earlier. That is not good.
So, what do we do now? Which TV should you buy? Well, there are options out there right now for you, if you are thinking of replacing your TV. There are still the cheaper LCD options of course. They cannot offer the kind of colour contrast that the OLED TVs offer you, but at least they will last longer and are way cheaper. Of course, they are not that high-end. If you do want to go for something at the top-end, the best option right now is the QLED TVs from Samsung. There is a new 8K resolution TV which would cost me my entire body organs to be sold off leaving me barely functional with one eye, but hey at least I get to experience 8K resolution with details that rival even your eyes.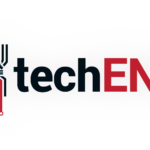 That aside, QLED TVs may not offer you the same contrast level of OLED TVs, but the Quantum Dot technology does offer plenty of image detail in the LCD panel. Of course, the QLED TV can be pushed to a brightness that rivals the sun, but you can watch it under bright lights in your living room which means you do not have to trip over your children's toys to get a cold drink from the fridge. Colours may not be as saturated as an OLED, but Samsung somehow managed to compensate the LCD enough with their Quantum Dot technology that it works. Yes, the only big downside is the colour contrasts in certain areas. Oh, and the amount of heat the panel produces? Next to none. So if you do want to buy a new high-end TV, you might want to stop by and have a look at QLED. Maybe you can go 8K, just maybe.
Source: ZDNet