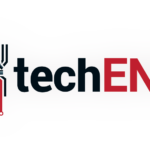 If you remember a few years ago, a certain smartphone manufacturer from China made its way into the Malaysian market and made headlines. The China brand in question none other than Xiaomi. At that time, the Xiaomi Mi 3 was introduced for the first time ever outside of China and it became an overnight superstar. The flagship model combined the best value of the best hardware and impossibly low pricing which made it more popular than ever.
This year, Xiaomi comes in with a new Mi; the new Mi A2 and Mi A2 Lite.
Xiaomi Mi A2
Xiaomi's latest smartphone for the Malaysian market is running on a stock Android 8.1.0 Oreo as part of the Android One program. That also means that you get the latest and greatest from Google first before anyone else if you own this device. But Android One does not just stop there, you get all that is great about Google and its AI services in this device itself.
The mid-ranger is powered by a Qualcomm Snapdragon 660 SoC with embedded AI processing paired to an Adreno 512 GPU for maximum punch at its price. The AI packed SoC also helps with your selfies and other camera functions; more on this later. The SoC and GPU is paired to a 6GB RAM (up to) for even smoother and snappier performance even when multitasking. Storage comes in at 128GB (up to) to store everything from your apps, music, to your photos. You would want a larger storage of course because there is no Micro SD expansion slot to be found.
Up front you get a 5.99-inch Full HD+ (2,160 by 1,080, 18:9 display ratio) display, larger than the previous Mi A1 that was 5.5-inch.  Above the display is a 20-Megapixel f/2.2 camera with AI capabilities. That AI capability not only helps in creating desirable lighting or even making you look better. The AI helps the Super Pixel front camera take brighter and clearer photos in low-light conditions. There is even HDR mode to make your photos look event better, if you need the extra lights there is a 4500K LED flash for your selfie camera.
Out the back is a 20-Megapixel camera coupled with a 12-Megapixel camera with f/1.75 aperture at both ends. The combination of both cameras create a stunning depth effect (or Bokeh as you know it). You even get to choose to use a single sensor when you need to. For example, you can switch to using only the 20-Megapixel camera with larger sensor for low-light conditions.
All that needs a large battery of course. So the Xiaomi is fitted with a 3,010mAh non-removable battery. That may not sound like much but the Android One device can do a whole day at least with that battery capacity. It even fast charges via its USB Type-C port so you can spend less time on the charging port and more time on-the-go.
Xiaomi Mi A2 Lite
The Mi A2 Lite is the budget friendly one here. It is still a mid-range smartphone very much like its more powerful sibling. It packs a less powerful Qualcomm Snapdragon 625 platform. That is only paired to the 3GB RAM and 32GB of storage.
Camera wise you still get a dual camera set up combining a 12-Megapixel sensor and a 5-Megapixel sensor for great looking Bokeh shots. Up front is a 5-Megapixel sensor that still has some of the AI features the Mi A2 gets. Underneath the front cameras you get a 5.84-inch display that pushes out Full HD+ resolution.
What it lacks in power though it makes up in endurance. While its bigger, more powerful brother packs a 3,010mAh battery, the Xiaomi Mi A2 Lite packs a 4,000mAh non-removable battery behind that aluminium body. That very battery can be fast charged via its USB Type-C port. That 4,000mAh battery though is quoted to be able to last up to two days though.
Availability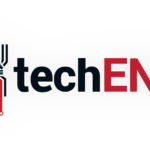 The Xiaomi Mi A2 will be available 3rd August onward starting with Mi Store, KLCC. The device will be available via Mi Store nationwide and lazada 4th August, 2018 onward. If you do get the Xiaomi Mi A2 in the KLCC store on the 3rd of August though you stand the chance to either get a SK II face mask or a Mi Selfie Stick, whichever you choose; first come, first serve basis and while stocks last.
The Xiaomi Mi A2 and Mi A2 Lite will be available in Black, Gold, and Blue colour options. The Xiaomi Mi A2 will set you back MYR999 for the 4GB + 64GB version, and MYR1,199 for the 6GB + 128GB version. The Xiaomi Mi A2 Lite will be available in Mi Stores and Lazada 18th August, 2018 onward and will set you back MYR699.
Source: Xiaomi Malaysia
---
Also published on Medium.