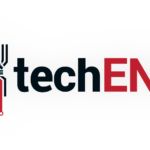 *DISCLAIMER: This is a paid advertorial by WIKO MOBILE MALAYSIA SDN BHD. It does not reflect the opinions or views of the techENT editorial board or writers. *
Size matters, no matter what you think of it. To be specific, the right size matters. The perfect size depends on different people though. That is why there are always different sizes of things to choose from. To put it plainly, different people have different preferences is screen size when it comes to mobile devices. Here is where Wiko's brand new Ufeel Fab for the French based Wiko Ufeel range comes in.
When people say 'bigger is always better' it certainly is the case with screen sizes. The Ufeel Fab's display is, so far the largest one that is outfitted into a Wiko device. Measuring in at 5.5-inch the XL 2.5D glass housed display boasts 1,280 x 720 pixels making it a 720p HD resolution screen for an enhanced viewing. With that kind of resolution and screen size you need not squint ever again to read that fine print on your emails. Even photos and movies are easy to be examined and watched with that kind of extra real estate; you are practically watching a portable television.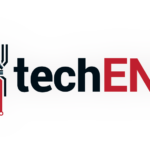 The brand new device from the French factory still comes with all the things that makes the Ufeel range amazing in the first place. It still sports that Ufeel removable aluminium back with that large glass housing designed in France. The premium aluminium back is exactly that; premium and sturdy. Very important to protect the humongous non-removable 4,000mAh Li-Po battery within.
That long-lasting battery, inspired by the Wiko Ufeel Go powers a Quad-core processor clocked at 1.3GHz paired with an ARM Mali-T720 GPU, and 3GB of RAM. This combination allows the device to perform every imaginable task on the device easily, even multitasking will be a breeze. Taking photos is very pleasurable as well with the 13-Megapixel camera out the back and the 5-Megapixel selfie camera, both paired with an LED flash each for that low-light scenario. All those high-resolution photos will then be stored in the ample 32GB storage which can be expanded up to 64GB via MicroSD. Or, you can record 1080p Full HD videos to fill up all that space. Alternatively, you can fill that space up with the variety of apps you can find on the Google Play Store with the Android 6.0 Marshmallow outfitted Ufeel Fab.
It does not even skimp on security with its multifunctional fingerprint sensor. Able to register up to 5 fingerprints, you can simply program each fingerprint to perform different actions with the device. You can program your index finger to launch the camera app, your middle finger to open your messaging app, ring finger to make a phone call to your loved ones, little finger to unlock your device, and your thumb to launch emails and such. All five stored fingerprint actions are completely customisable so the combination options are virtually endless. To keep your device even more secure, you can lock individual files and apps, also with your fingerprint; or if you prefer, your lock/unlock patterns.
The speed, unlocking in less than half a second also means you access your device faster and launch your programmed apps even faster. The scratch resistant surface of the fingerprint sensor not only protects the surface and keep the Fab looking fresh, but it shows that Wiko thought of everything down to the smallest details.
It is not all seriousness and business with the Wiko Ufeel Fab though. Wiko even embedded their new Wikojis, their very own designed emoji set to add more fun and variety to your text messaging. Sorting out music has never been easier too with Wiko's proprietary My Music app. Setting up the device is made easy with the built-in Phone Assist.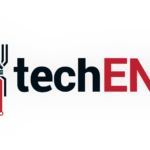 All-in-all, you are getting all the bells and whistles of a great technology. The Ufeel Fab fits all the right technologies in a fabulously designed body, and it should tick all the right boxes when it comes to smartphones. With the asking price of MYR799, the funky True Black coloured Ufeel Fab is starting to look like a bargain. It really is a great value for money if you ask me.
*DISCLAIMER: This is a paid advertorial by WIKO MOBILE MALAYSIA SDN BHD. It does not reflect the opinions or views of the techENT editorial board or writers. *