OnePlus is arguably one of the more popular brands when it comes to affordable, well rounded smartphones. The recent OnePlus 6 and OnePlus 6T helped the company regain its standing as one of the best value for money flagships to date. That said, the time has come for a new flagship from OnePlus – and from what we hear, there's going to be more than one version of the 7; a trend that seems to be spreading among smartphone manufacturers.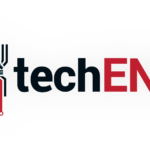 That said, we've given a rundown of the OnePlus 7 rumours in our round up. So if you're interested in getting the full details give that article a read. However, just get you up to speed; we know that there's going to be two versions of the new flagship: the OnePlus 7 and the OnePlus 7 Pro. The 7 will be coming with the Qualcomm Snapdragon 855 with 6GB of RAM and 128GB of onboard storage. The Pro will be coming with 10GB of RAM and larger 6.4-inch Super AMOLED screen with a 90Hz refresh rate. The non Pro version will have a smaller 6.2-inch display. Both are slated to have water resistance – but no Ingress Protection (IP) rating.
Now that you're caught up, you're ready for the livestream happening at 11pm local Malaysian time. The launch will be happening live at 11am EDT in New York.
With that out of the way – we've got exciting news regarding the local launch in Malaysia. First thing you should know, there's going to be a whole lot more of OnePlus in Malaysia starting with the OnePlus 7. The company has changed their official distributor to XianFeng Technologies Sdn Bhd who is teasing a lot more to come from the brand.  That said, OnePlus will be having their first official launch event hosted by XianFeng Technologies in Malaysia on May 21, 2019 – a week after the global announcement of the new flagship. What's more, we know that the event will be launch of the 7 in Malaysia.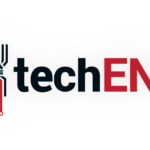 From what we can gather, it looks like the regular OnePlus 7 will be taking its time in making its way to Malaysian shores. However, the Pro is tipped to launch next week for the Malaysian market. Rumour has it that the 7 Pro will be retailing for about MYR3,500 – a hefty premium from the previous OnePlus 6T. The regular OnePlus 7 could be launched as soon as this June according to sources. In addition, it seems like the almond coloured variant  isn't making its way to Malaysia just yet.
What do you think about price of the OnePlus 7 Pro? Would you pay the price of the Pro? Let us know in the comments.