The eSports scene in Malaysia has been booming quite a bit lately. The topic as well has been one of the hottest and most debated topics of all time in the region. It is a huge market here though if you have not realised. The biggest eSports title of all time is, of course, Dota 2. It is a huge thing as proven by the ever so successful ESL One Minor in Genting this year. It is about to get bigger though.
Dota 2 is about to get bigger with PGL with the upcoming Kuala Lumpur (KL) Major tournament. It is set to be the biggest Dota 2 tournament to be held in Malaysia, which is a big deal. The KL Major is also Malaysia's first ever Major status tournament for the Dota Pro Circuit for the 2018/19 season. The tournament will see 16 international top Dota 2 teams from all over the world including Evil Geniuses, OG, and Team Secret come out and battle to win their prize pool money of US$1,000,000.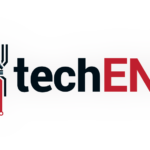 The KL Major is happening in one of the most coveted places in Kuala Lumpur too, the Axiata Arena in Bukit Jalil. Tickets start from MYR180 (ANCIENT) for a 3-day pass free seating category, and go all the way to MYR600 (IMMORTAL) for numbered seats for all 3 days, and a goodie bag with free gifts inside. The KL Majors is happening on the 16th November to 18th of November, 2018 and ticket sales starting 1st October, 2018.
U Mobile users do get a special deal though. If you are one of them U Mobile users with eligible plan (check your eligibility here) you are eligible to buy the tickets at 20% discounted rate starting from 12.00 p.m. tomorrow (6th September, 2018-16th September, 2018). Astro subscribers are also eligible for 20% discounts on the tickets if they buy the tickets starting 12.00 p.m. on the 11th September to 16th of September, 2018 onward. Early bird tickets starts their sales form 12.00 p.m. 17th September, 2018 onward to 30th September, 2018. You can purchase the tickets from their website here.
---
Also published on Medium.